LED Screen Rental Project:
LED screen rental has become a segmented market in the LED display market, which has been growing and would continue to grow in the near future.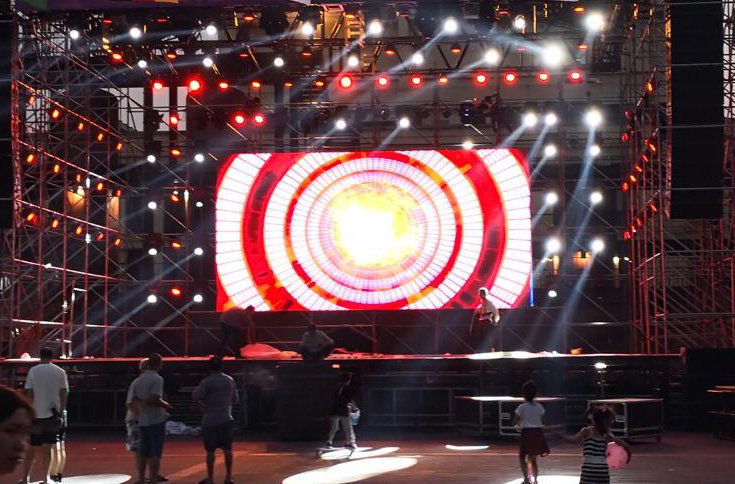 Here we would like to introduce one hot-sell type in the LED screen rental domain. This is a 3.91mm pixel pitch outdoor LED screen rental. The LED screen size is 3 meters in length, 2 meters in height. The resolution of this mobile LED screen rental is W 768 x H 512 pixels.
The LED adopted is Nationstar brand, SMD1921 type. This is with stable quality. The LED display module is with W 250 x H 250 mm, W 64 x H 64 dots. For this type of LED screen rental, it is 1/16 scan constant current, with the brightness about 4,500 nits. The refresh rate is 1,920Hz.
The LED panel of this 3.91mm LED screen rental is W 500 x H 1000 mm, W 128 x H 256 pixels per panel. It is made up of W 6 x H 2 pcs LED panels for this project. For each LED panel, it weighs about 14 kg.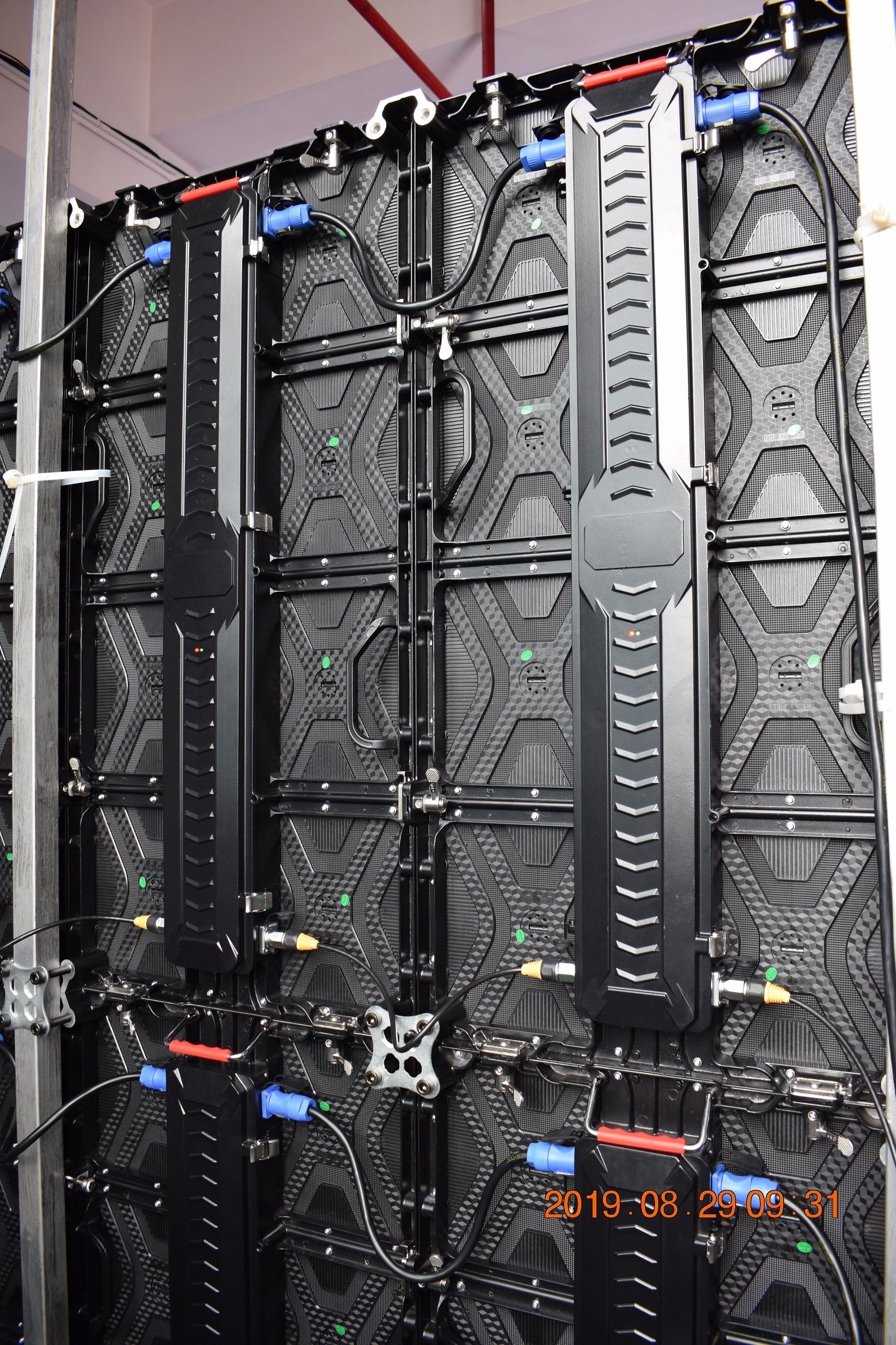 Each LED panel is equipped with 2 pcs power sources with 5V60A each and 1 pc receiving card. The control card used for this LED screen rental is the Kystar brand. It is with a much better refresh rate.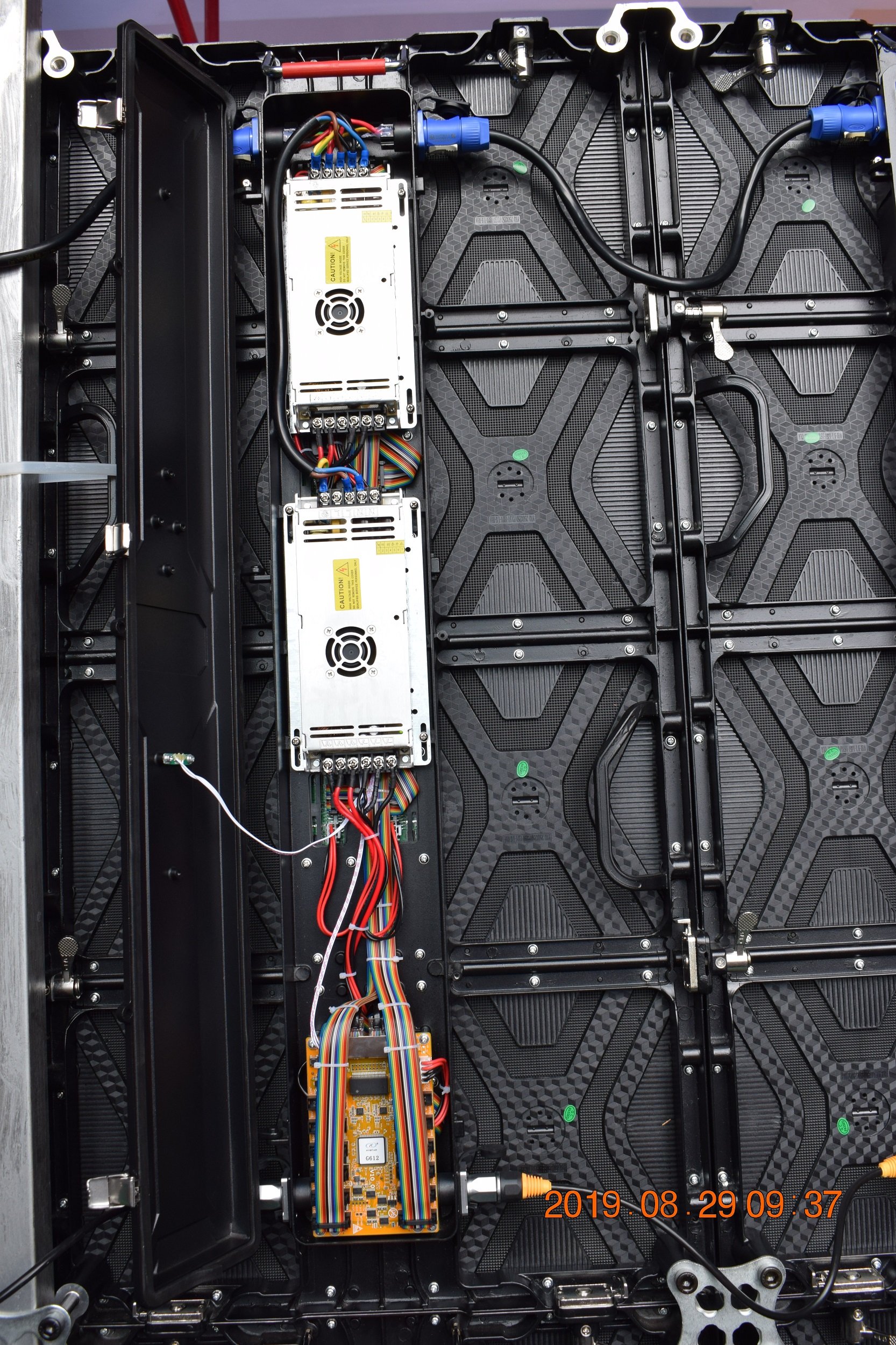 During the test and aging process, this LED screen rental is with all white, red, green, blue colors, and static images and videos in turn. For an all-white color image, it is under aging for at least half an hour continually. This is to test the stability of the LED lamps. If there is a problem with the LED chip, then it would come out during this testing process. The highest temperature of LED lamps in all white could be more than 70℃.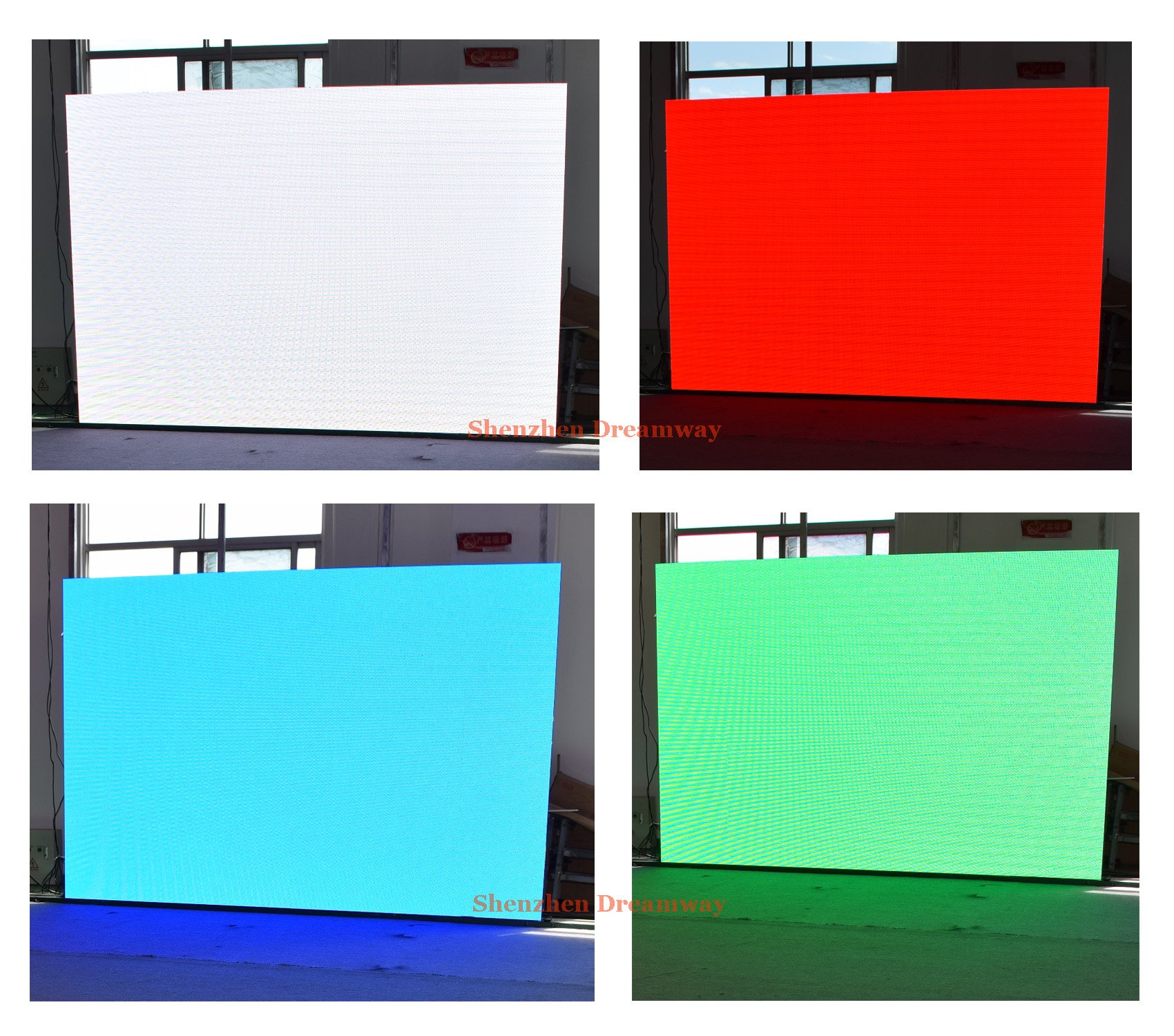 For the package, 4 pcs LED panels are packed in 1 pc flight case. This is more convenient for transportation, as the LED screen rental would be used for different occasions repeatedly. After that, the wrapping film is used to cover the flight case to protect it from damage.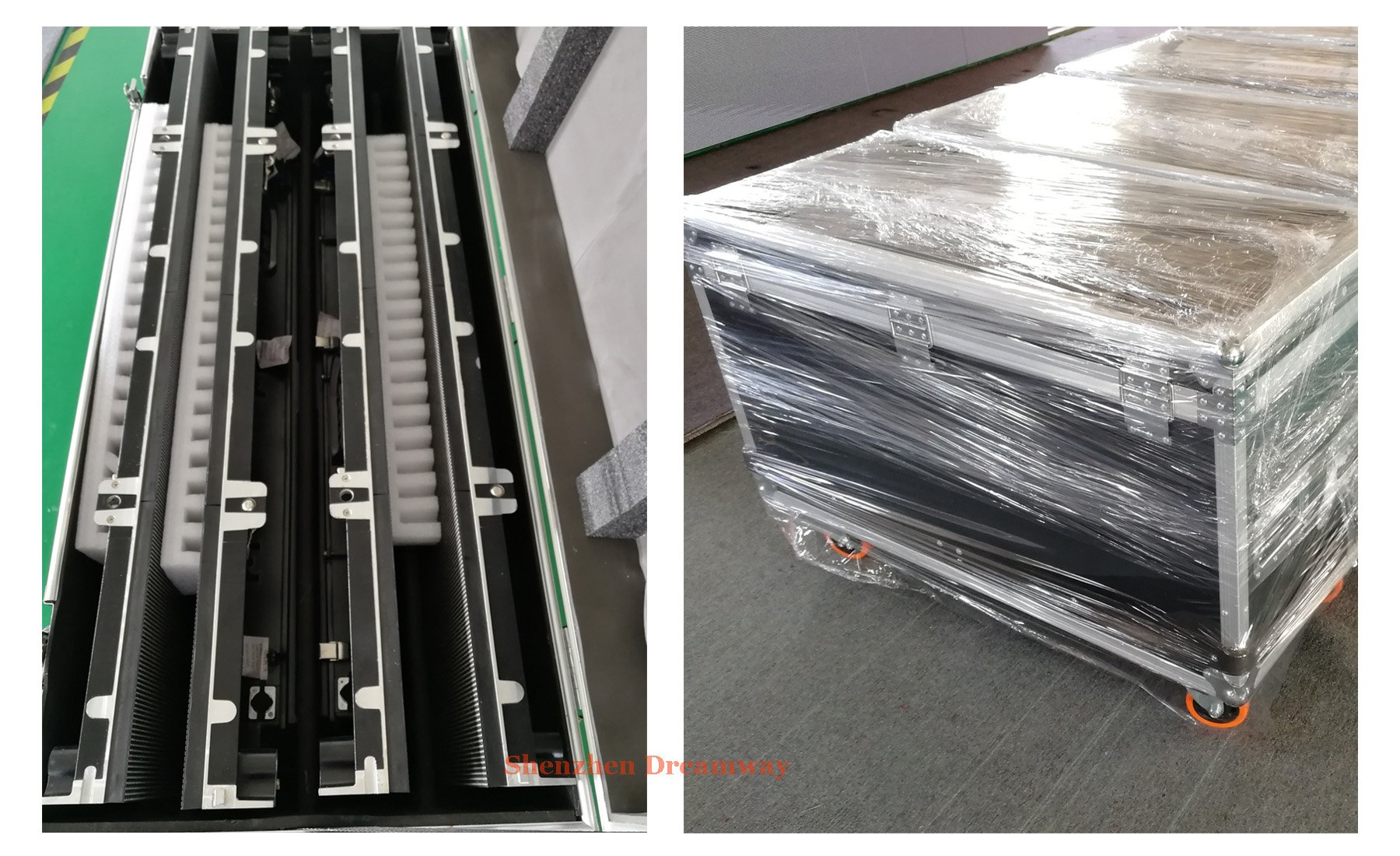 LED Screen Rental Parts:
For a complete LED screen rental, except the parts introduced above, there are other parts needed:
☛Sending card. This is equipped with receiving cards. For 1 pc sending card, it could support 1,300,000 pixels at most generally.
☛Video processor. With a video processor, it could be more convenient for clients to operate. And it could do live broadcasting, with its function to get input and output signals like HDMI, DVI, VGA, SDI, etc.
☛Control PC. Generally, clients use their laptop to control the LED screen rental.
☛Power distribution box. For the power box to be used with the LED screen rental, it is designed to move with wheels. This is different from that to be used for fixed installation projects.
☛Hanging bar. This is what the LED screen rental company provides together.
☛Truss. This is like a steel structure to hang the LED screen rental.
☛Power amplifier and acoustics. These are provided by clients generally according to the application environment.
We Dreamway provide professional LED screen rental solutions to clients to help them earn more money in this market. If you are interested to get the LED screen rental price list, welcome to come to us.