Stage LED Display Development
Stage LED display, which means the LED display installed on the stage for showing the live broadcasting, is widely seen in all live shows. It could add a much more vivid color for the whole stage. Besides, it could live broadcast.
Several years ago, it was popular to use iron cabinets with lock and smaller size for stage rental LED display. At that time, die-casting aluminum cabinets were not used widely, because of the high cost. As the technology of display hire is developing, it costs a much lower price to get an LED rental display. Now the commonly used material for LED panel is die-casting aluminum, with lighter weight and better good-looking. There are many different appearances even for one type. And the size of die-casting aluminum cabinet is generally fixed for each type. For example, for P2.976 type, its LED panel size is either W 500 x H 500 mm or W 500 x H 1000 mm.
In the coming years, we may see transparent LED displays commonly used in stage LED display field. Now there are many occasions using this type at the stage.
Stage LED Display with Curve Shape Project
For this curved LED display showing below, it is with W 500 x H 500 mm cabinet, whose types include 2.6mm, 2.976mm, 3.91mm, 4.81mm, 5.95mm. There are radian locks of such LED panels, and the angle could be ±10° at most. Of course, there are other angles could be made, like ±2.5°, ±5°, ±7.5°. So you could make big or small angles as what you need. Except for all these angles, the display would become normal direct when it is 0°. Each LED panel is around 7 KG. It needs only one person to assemble or disassemble in only a few seconds. So it costs less labor and time to finish such a stage LED display.
For this curved LED display, it is 2.976mm pp, with screen size W 5.5 x H 3 meters and total resolution W 1848 x H 1008 pixels.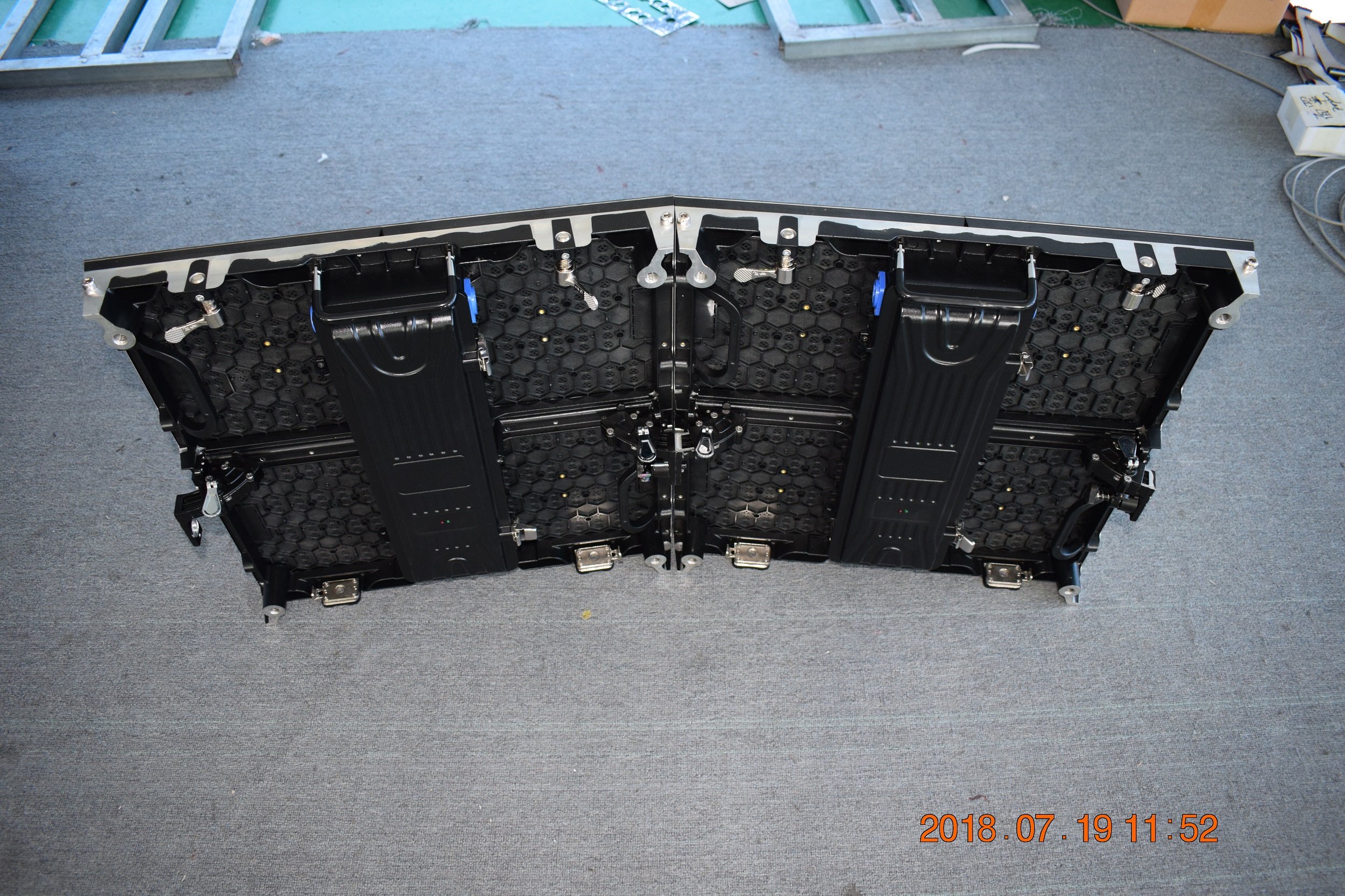 Stage LED Display hire market would still increase in the following years, this is decided by the market demand and also the lower and lower price of LED rental display. If most customers could buy a stage LED display with an affordable price for investment at the first, we believe most of them would choose to get one to start. In the beginning, you could start with a small one, like a 12 square meter screen. This is not risky in business. On the contrary, it could help your business get better and better for display advertising. If you are worried about the after-sales service, Dreamway could be your support to help you solve any problem you meet, including software and hardware problems.
We are looking for more clients to help you expand your market share of stage LED display. Welcome to join us if you have such a will.