Indoor Rental LED Display Introduction
Indoor rental LED display, or we could call it LED screens for events, is a rental display to be leased to someone for events. This method has become a prevalent trend and would get increased in the following years. For the part who rents the LED stage display, it is much more competitive than to purchase a complete rental LED display to use if they would only have a one-time event held. And there are many more choices compared with that several years ago. Taking indoor rental LED display for an example, the top-rated types these two years are P2.976, P3.91, P4.81, with 500x500 mm common LED panel size. Besides these types, there are P2, P2.5, P3, P4, P5.
Indoor Rental LED Display of P2.5 Type
For 2.5 mm pp type, the total resolution per square meter is 160,000 pixels. The LED module is with W 64 x H 64 dots, W 160 x H 160 mm. For this type, the LED panel size is W 480 x H 480 mm generally, with die-casting aluminum cabinet with lock and handle, about 7 kg/pc. Its main feature is lightweight and fast assemble and disassemble. This could save much time and labor of installation for events. Each LED panel is equipped with 1 pc Meanwell power supply with CE/CB/UL standard and 1 pc Novastar MRV336 receiving card. The refresh rate is 1,920Hz. The LED stage display showing below is with W 4.8 x H 1.92 m screen size each, and the total definition is W 1920 x H 768 pixels. It is supported by 2 pcs Novastar MSD300 sending card, 1 pc video processor with HDMI, DVI, VGA input signals. And they are packed with flight cases with wheels, easy and convenient for package and transportation.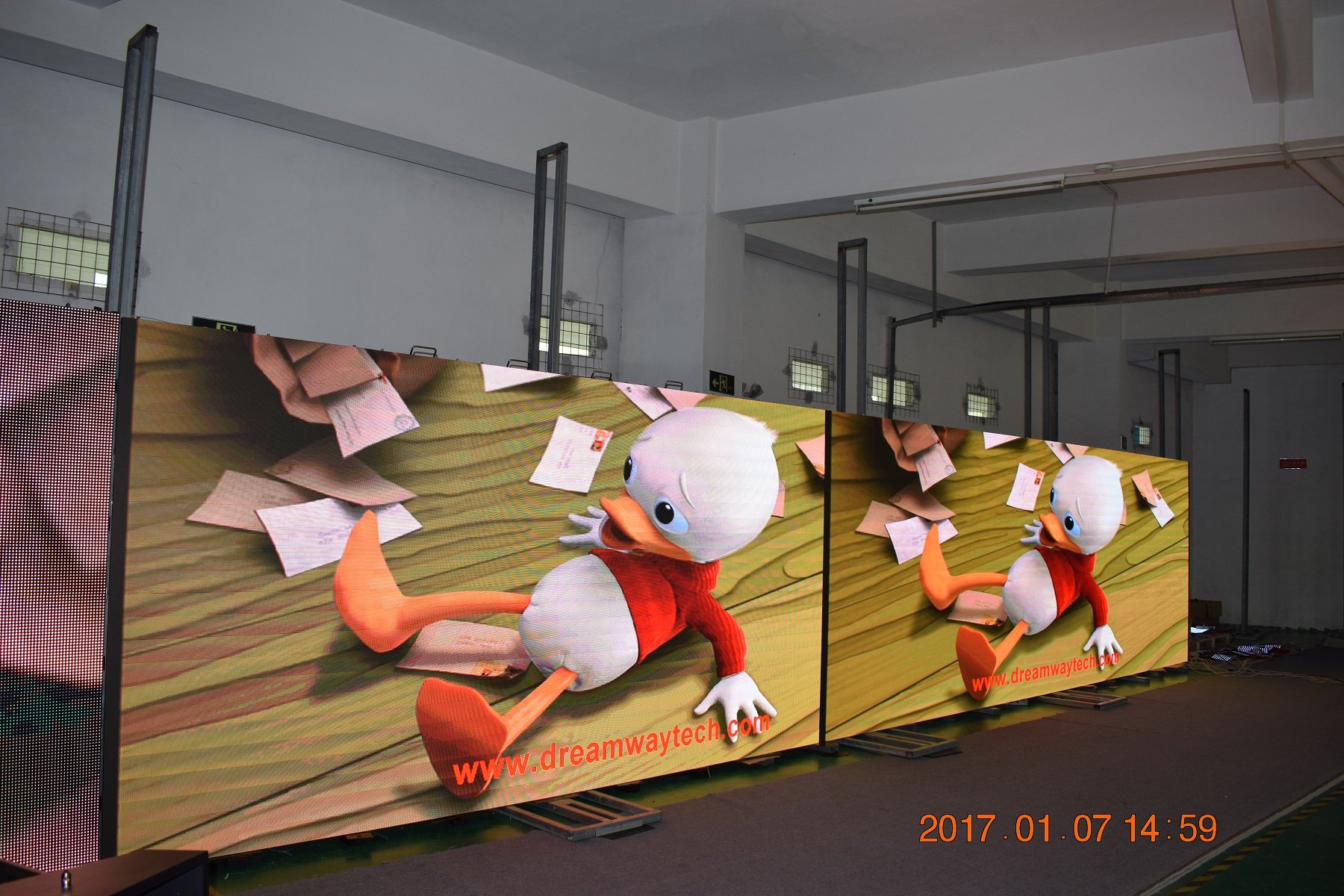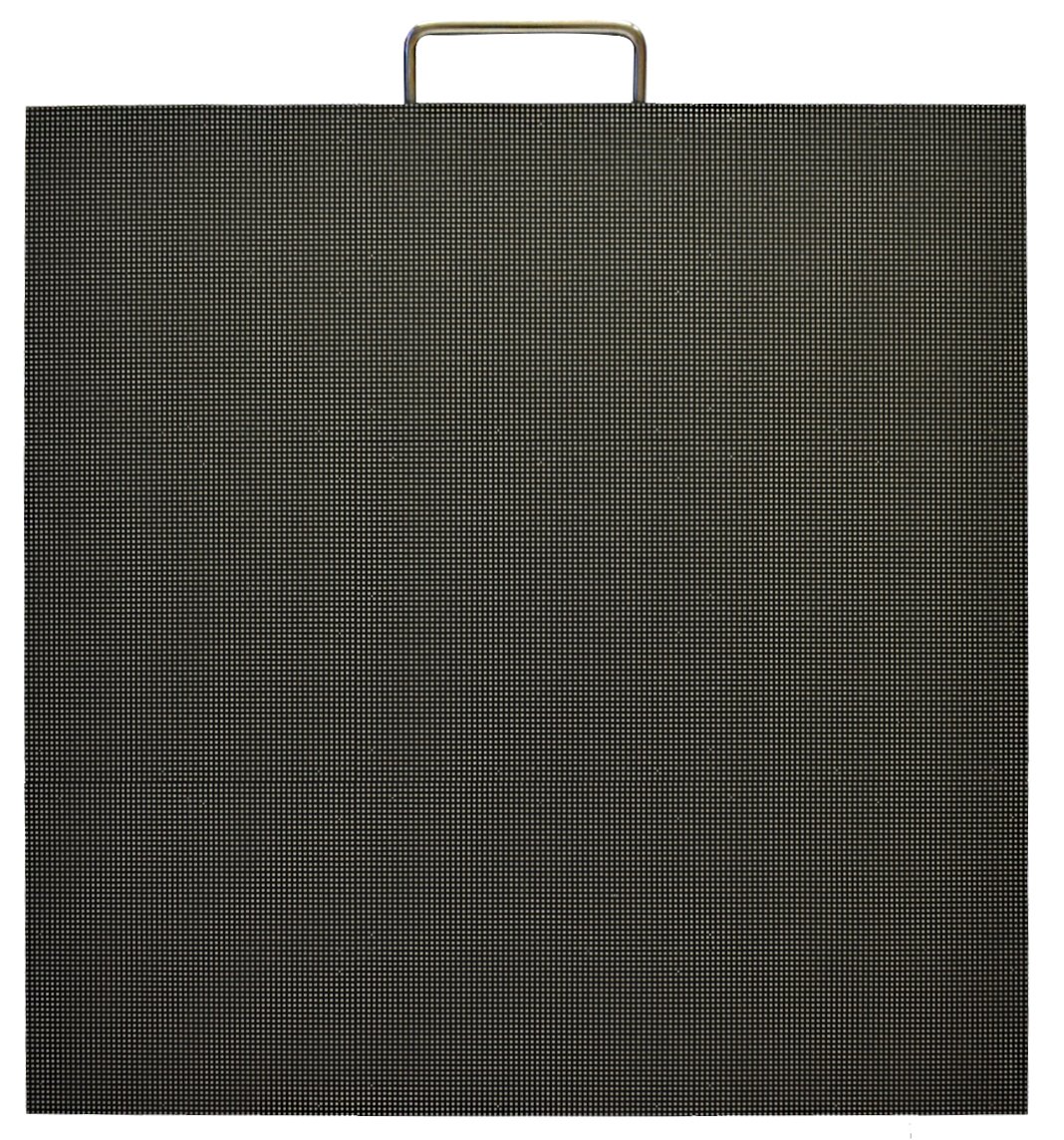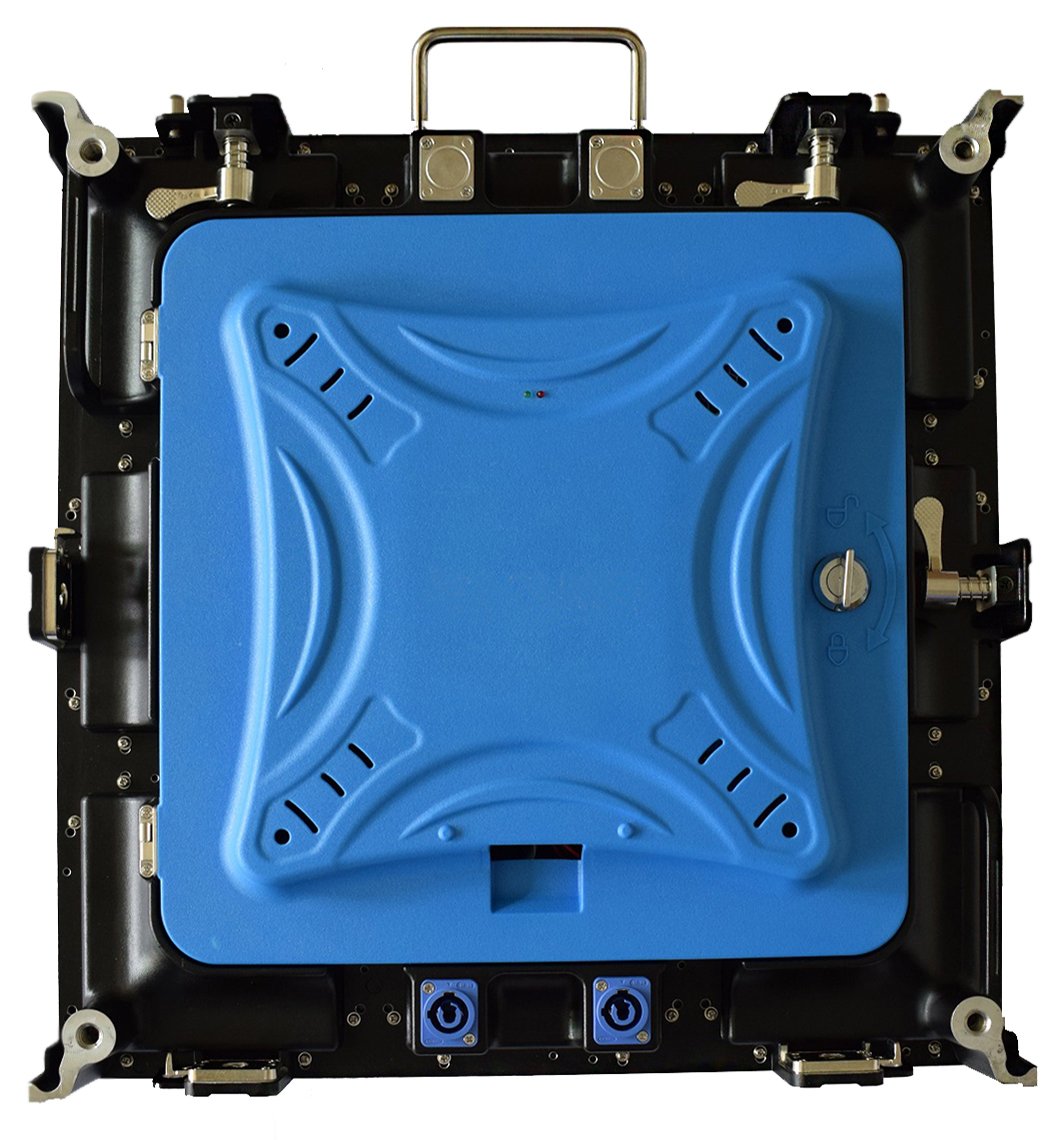 Dreamway has been in this field for research and development to find a better solution for the rental display. So far, we have got a CB certificate of this particular type from Intertek. All raw materials used are according to the requirements of CB, like the fire-resistant base cover of LED module, UL standard PCB, fireproofing standard of LED panel, etc. All are strictly based on the standard of UL.
Investing an indoor rental LED display could be a new trend if you have been engaged in the fixed LED display field. For an indoor rental display for events, it is with less labor cost because of lightweight and easy fast installation. And you could rent to many different parties according to their requirements at different times. This is to be reused for different events. You could charge based on the specific event and leasing time. You may wonder about the maintenance. Then Dreamway could be your positive partner to support you in this aspect. We would make sure that you could get enough parts to keep as stock for replacing if there is any problem during operation in the following several years and offer you support anytime you need.