LED Screen on Rent or for Hire
LED screen on rent, or we could say to rent the LED screen to the third party for events. This method for screen rental has existed for a long time. As technology is more and more mature, there are many more types and shapes of screens for hire compared to those before. For indoor LED screen hire, there are types like P2, P2.5, P2.976, P3, P3.91, P4, P4.81, P5.
Here we would like to introduce P2 LED screen on rent.
P2 LED screen is with high definition, 250,000 pixels per square meter. The LED display module is with W 128 x H 64 dots and W 256 x H 128 mm size. It is SMD1515 black LED made. And the die-casting aluminum cabinet is W 512 x H 512 mm, 85 mm thick, about 7 KG/PC. With Linko power connectors, the assemble and disassemble is much faster. For the flight case package, we make sure that there is no damage before putting the LED panels inside the cases and add EPE foam in front and back of them. Flight box is generally used for such screen rental projects, as it could be reused for many times and it is convenient for transportation. This is a nice tool for outdoor and indoor LED screen hire.
The screen size of the P2 LED screen showing below is W 3.584 x H 2.048 meters. The total screen resolution is W 1792 x H 1024 pixels. It is composed of W 7 x H 4 pcs LED panels, with each panel W 256 x H 256 pixels. And the total LED screen modules of this LED screen rental is W 14 x H 16 pcs. The control system is Novastar. 2 pcs MSD300 sending cards are needed for this LED screen rental. And per LED panel is equipped with 1 pc receiving card. Meanwell power supply with CE/UL/CB standard is used, which is with stable quality. For package, 8 pcs LED panels are packed in 1 pc flight box.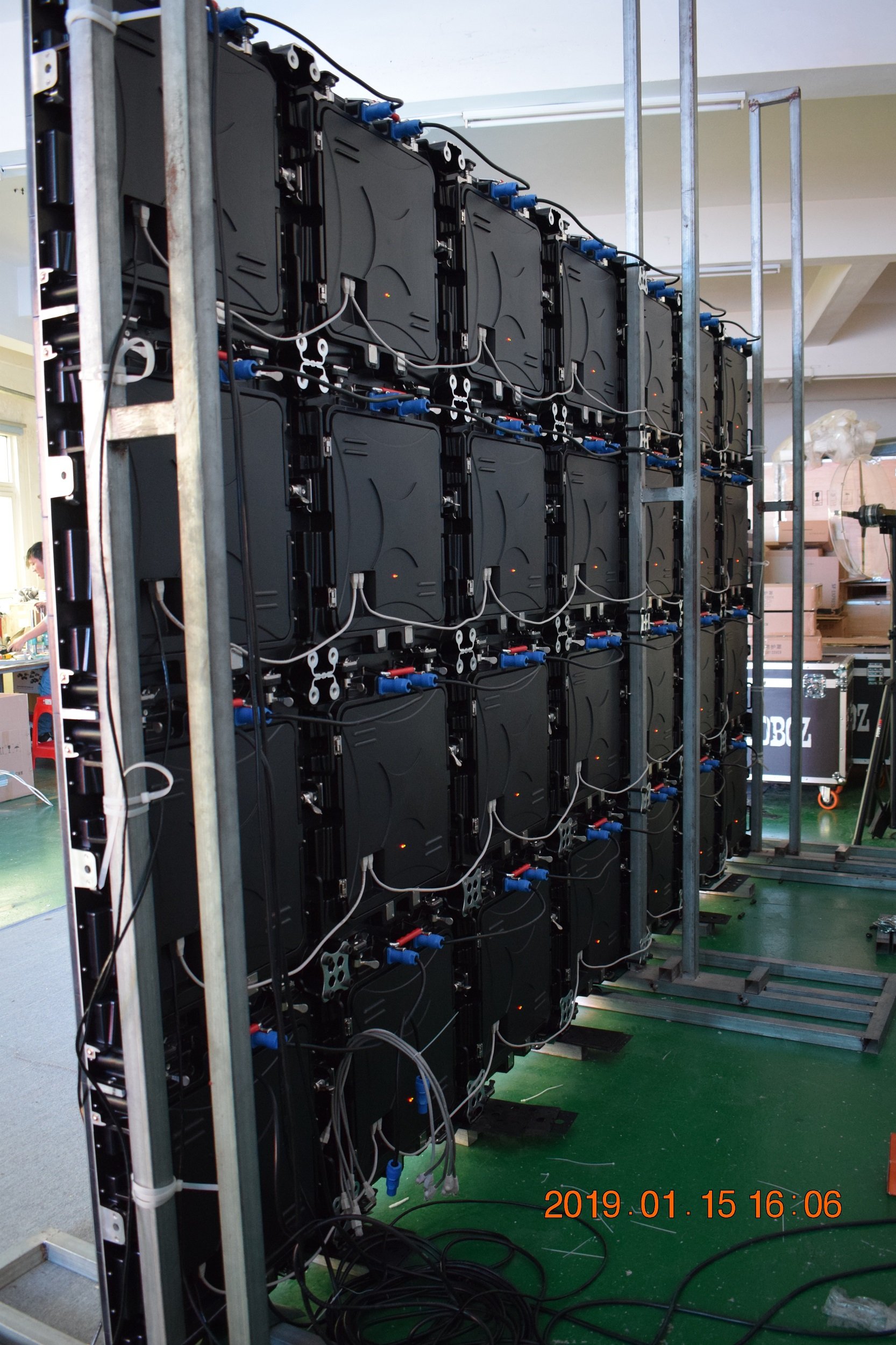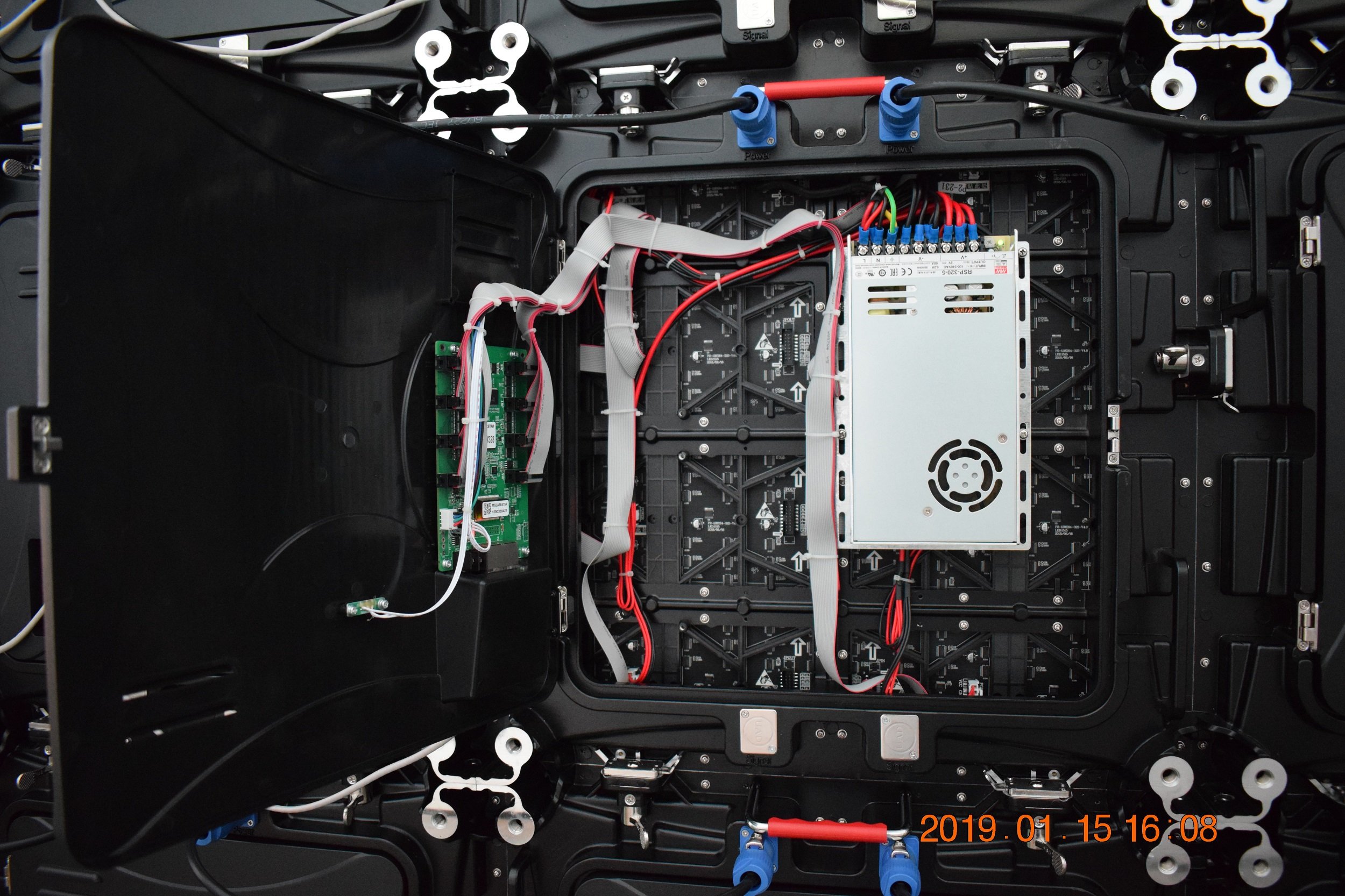 LED Screen on Rent Features
▶Ultralight: only 7 kg/pc, no problem for a single person to install and uninstall.
▶Ultrathin: only 8.5cm thick, some types are even thinner.
▶High precision: around 0.1mm only of a margin of error, with electrical and mechanical processing.
▶Multi-installation methods: hanging, stacking on the ground.
▶Fast setup and installation: it takes about 10 seconds to finish one LED panel installation, with locks to connect.
▶Low total expense: less labor cost because of the lightweight and fast installation.
LED Screen on Rent Advantages
According to the above features, we could see investing screen rental is a profitable project. Except for the above advantages, it is easy for maintenance. Service is an important aspect of the LED screen. We insist on offering all of our clients with the best service as we could, no matter pre-sales, during sales and after-sales.