Display P3 LED Wall Application
LED display P3 has been applied widely now for indoor advertising, like meeting rooms, airports, conference rooms, stages, and so on. It is with high resolution, 111,111 pixels per square meter. LED P3 is with black LED, SMD2121 type.
Here is some specification of this P3 LED screen project:
The screen size of the whole P3 LED wall is W 3.456 x H 2.304 meters. The LED lamp used is engineering-level with stable quality. For this LED display P3, the total resolution is W 1152 x H 768 pixels. It is composed of W 18 x H 12 pcs LED display modules. This P3 LED panel is customized, with W 576 x H 384 mm, 27.25 inch diagonal size. This cabinet size is specially made for the Indian market, which needs a BIS certificate to import LED display if the diagonal size is more than 32". It needs W 6 x H 6 pcs LED panels to set up this display P3, with each weighing 7 KG. It is an iron-type cabinet, front maintenance. There are magnets at the back of LED modules to attach to the LED panels to achieve the front service method. For more convenient maintenance, a professional maintenance tool to take out LED modules from the front would be equipped. The max. power consumption of the display P3 is about 700 W/m2, with brightness about 1,000 CD/m2. The refresh rate is about 1,920 Hz. The viewing angle is 120° for horizontal and 70° for vertical. For this LED p3 video wall, there are HDMI, DVI, VGA input signals. It is convenient for operation, as we have set all configurations here before delivery according to the specific project.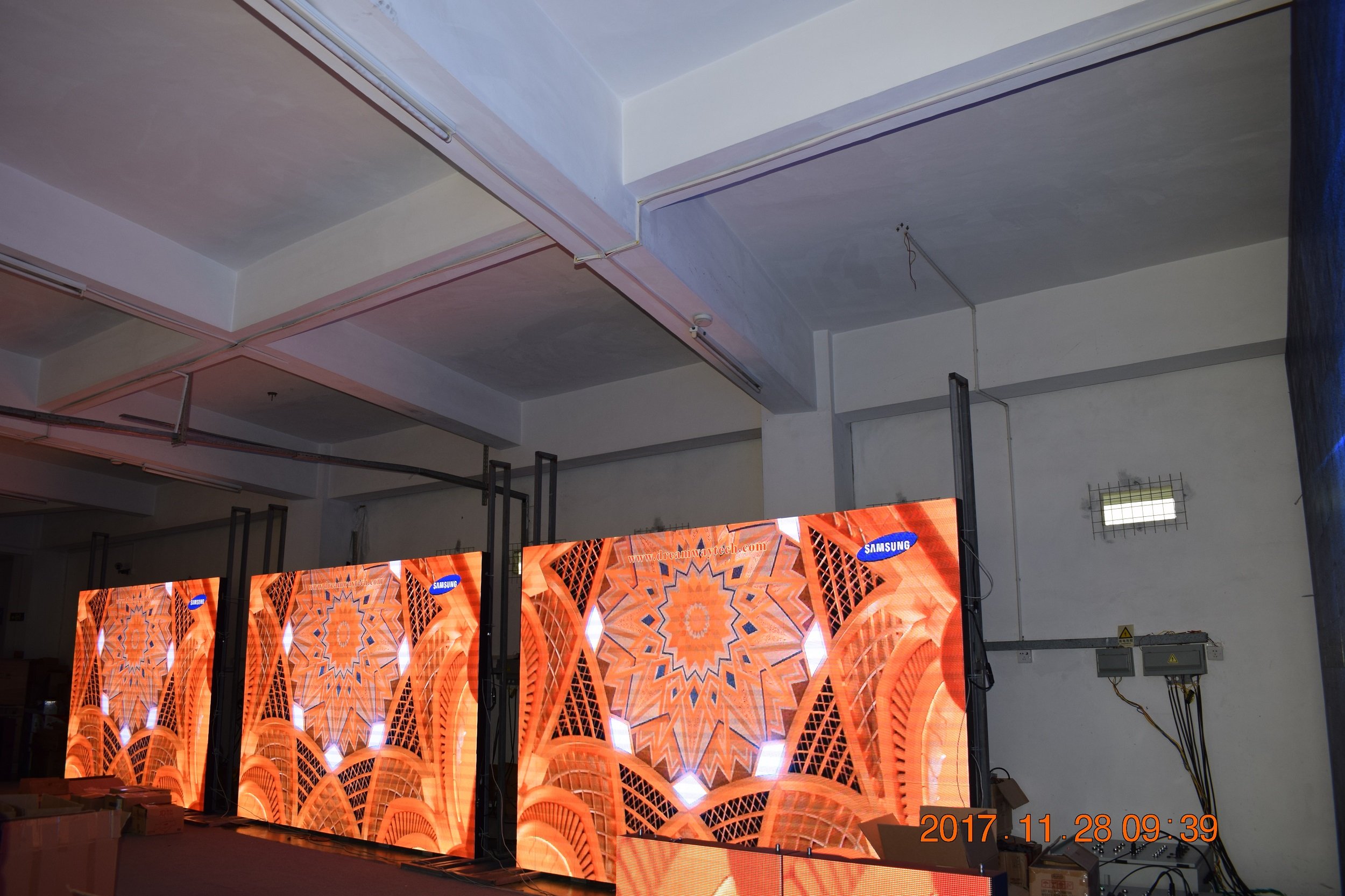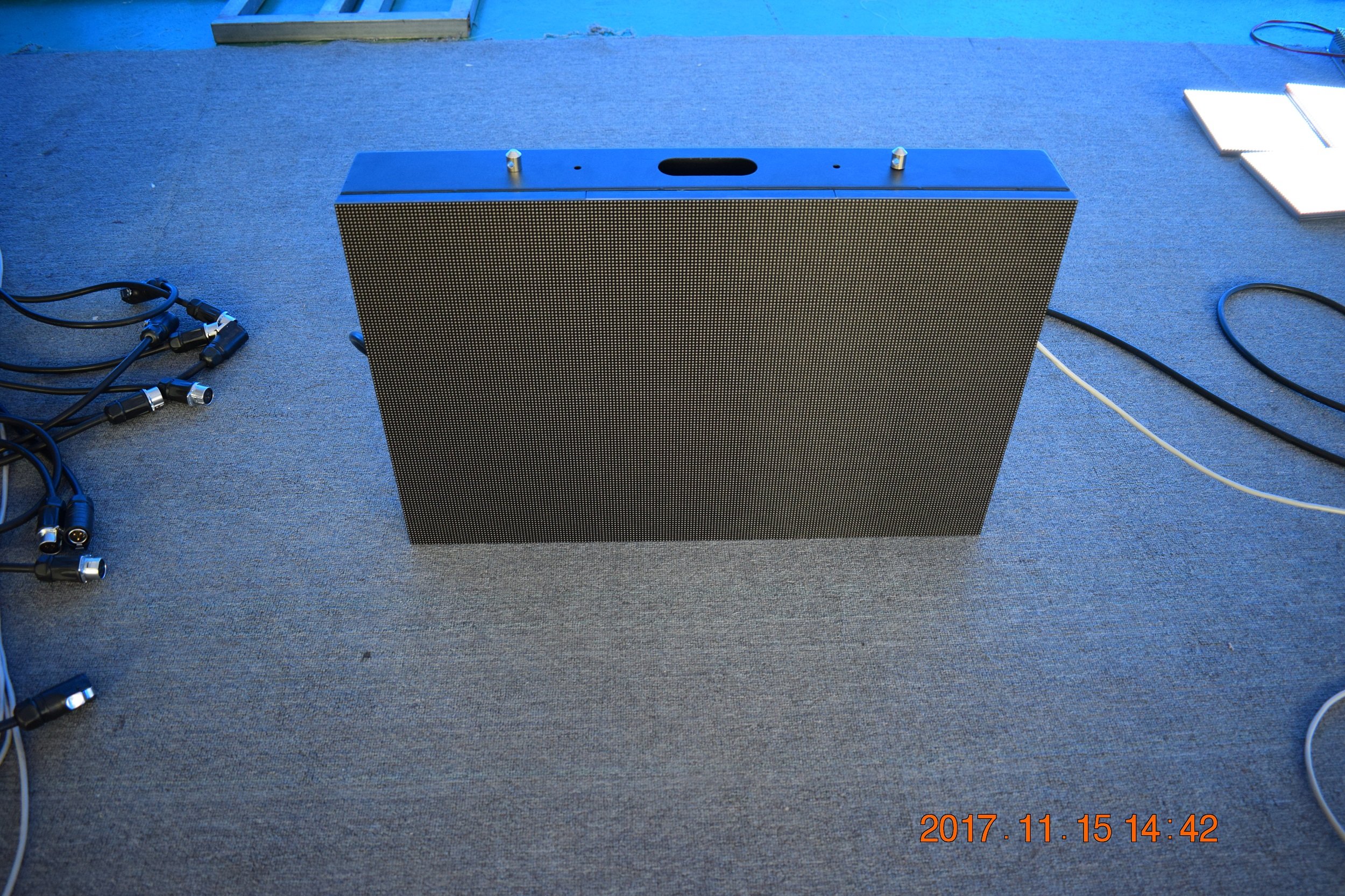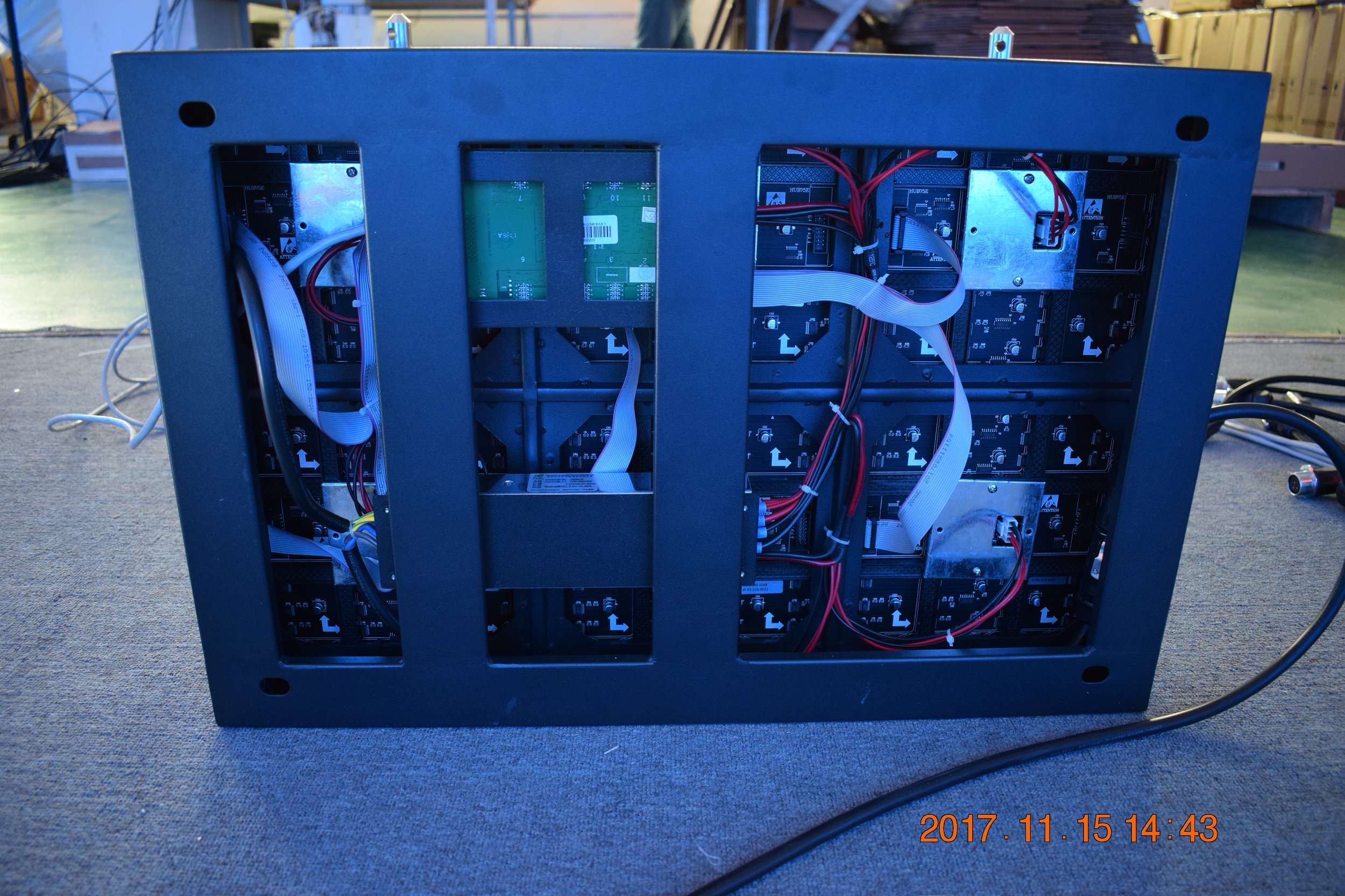 For Dreamway LED display P3 indoor advertising, it could bring out vivid photos and videos and bring to clients much more. It is with better definition than P4 and P5 types. If the screen area of your project is around 10 square meters, you could consider our LED display P3. With an affordable price and easy operation, it is absolutely a value for money investment for your business.
Display P3 LED wall is becoming a hot-sale type for indoor use. It is seamless and with a higher brightness than LCD type. Besides, the viewing angle is much wider. More and more customers prefer to choose an LED wall rather than an LCD. One important factor is the lower and lower price in LED field. A competitive price could be useful to grab the market share. You may notice that fine pitch LED displays are used widely these two years, like 1.25mm, 1.5mm, 1.6mm, etc. We believe as the market is growing, these types would be much more commonly seen, although now many people would still choose types like 4mm, 3mm, 2.5mm, 2mm pixel pitch.