P6 Outdoor LED Screen Introduction
This is a P6 outdoor LED screen, with the screen size W 6.144 x H 3.072 m, W 1024 x H 512 pixels total resolution. The LED display module is W 32 x H 32 dots, W 192 x H 192 mm. And there are W 32 x H 16 pcs LED modules to make up this P6 LED screen. The LED type is SMD2727, not easy to damage at the corner. And the display color is very nice.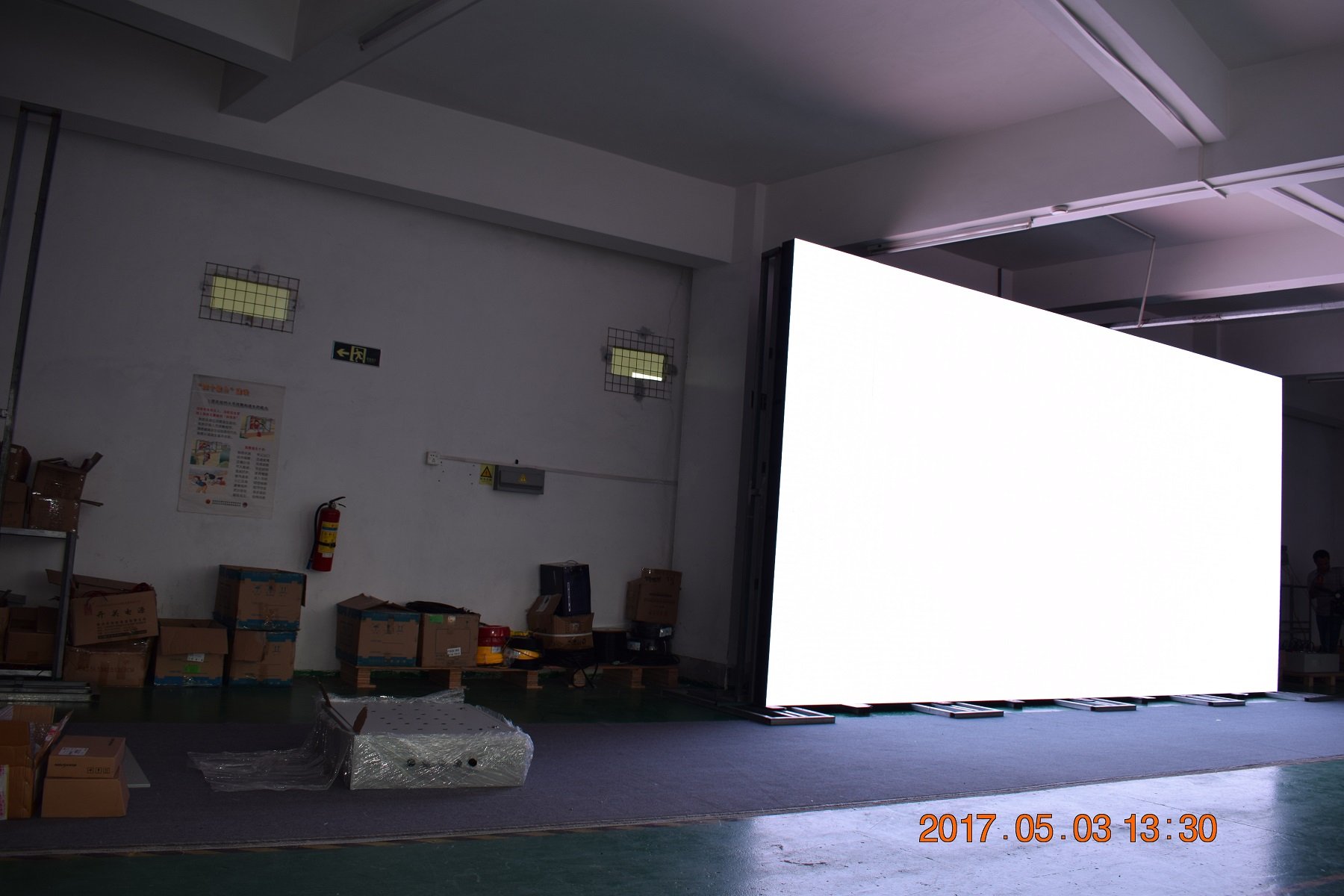 This P6 LED panel outdoor is W 768 x H 768 mm, with W 128 x H 128 pixels per panel (LED cabinet). It is composed of W 4 x H 4 pcs LED modules per LED panel, 2 pcs Meanwell RSP-320-5 power supplies with CE/UL/CB standard, 2 pcs cooling fans, 1 pc Novastar MRV-330-1 receiving card, all fine copper power and signal cables, Linko power and signal connector with CE/UL certified, for more convenient plug and unplug and safer usage. For the control card, it is the Novastar brand, with stable quality. Each LED panel weighs about 25 kg.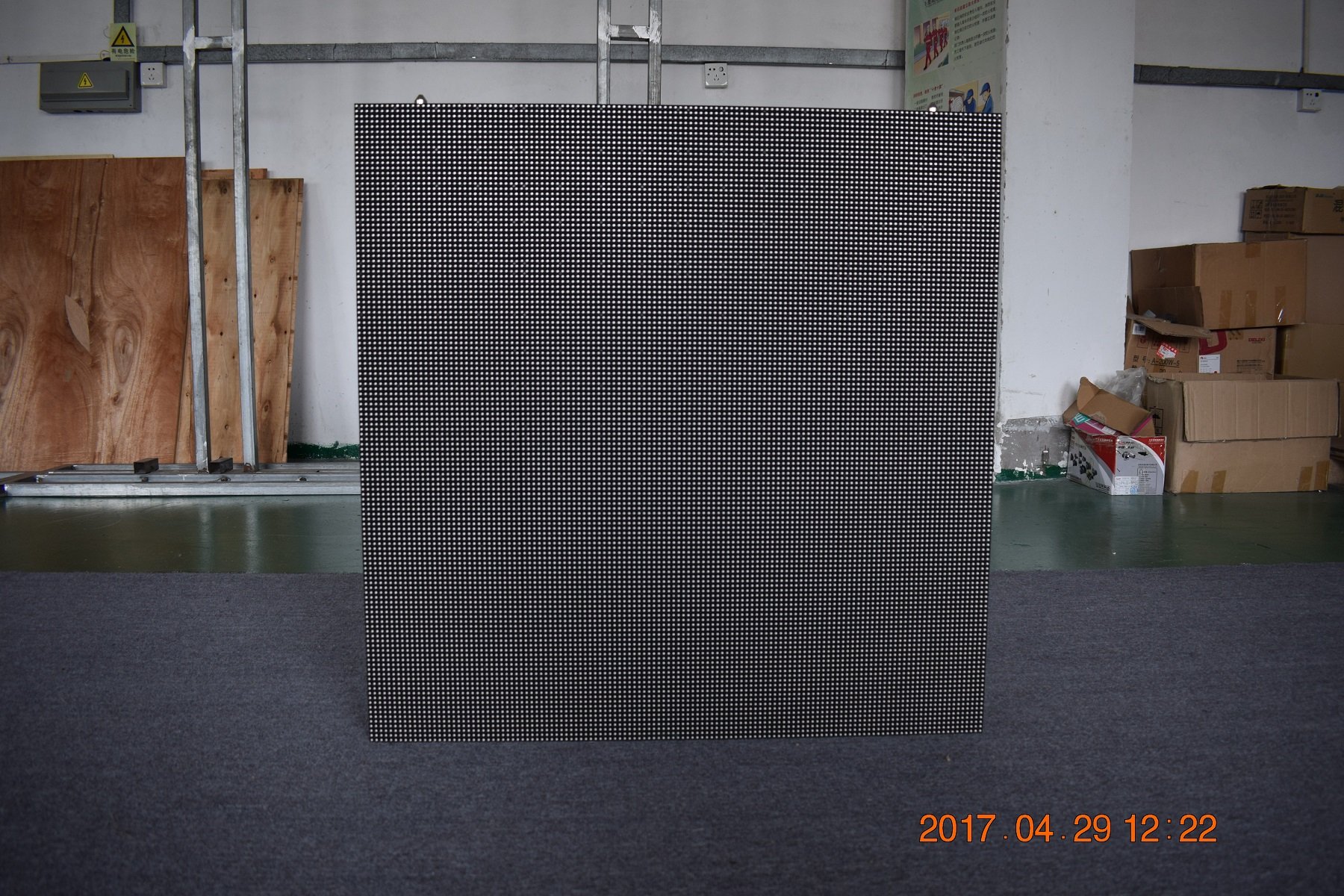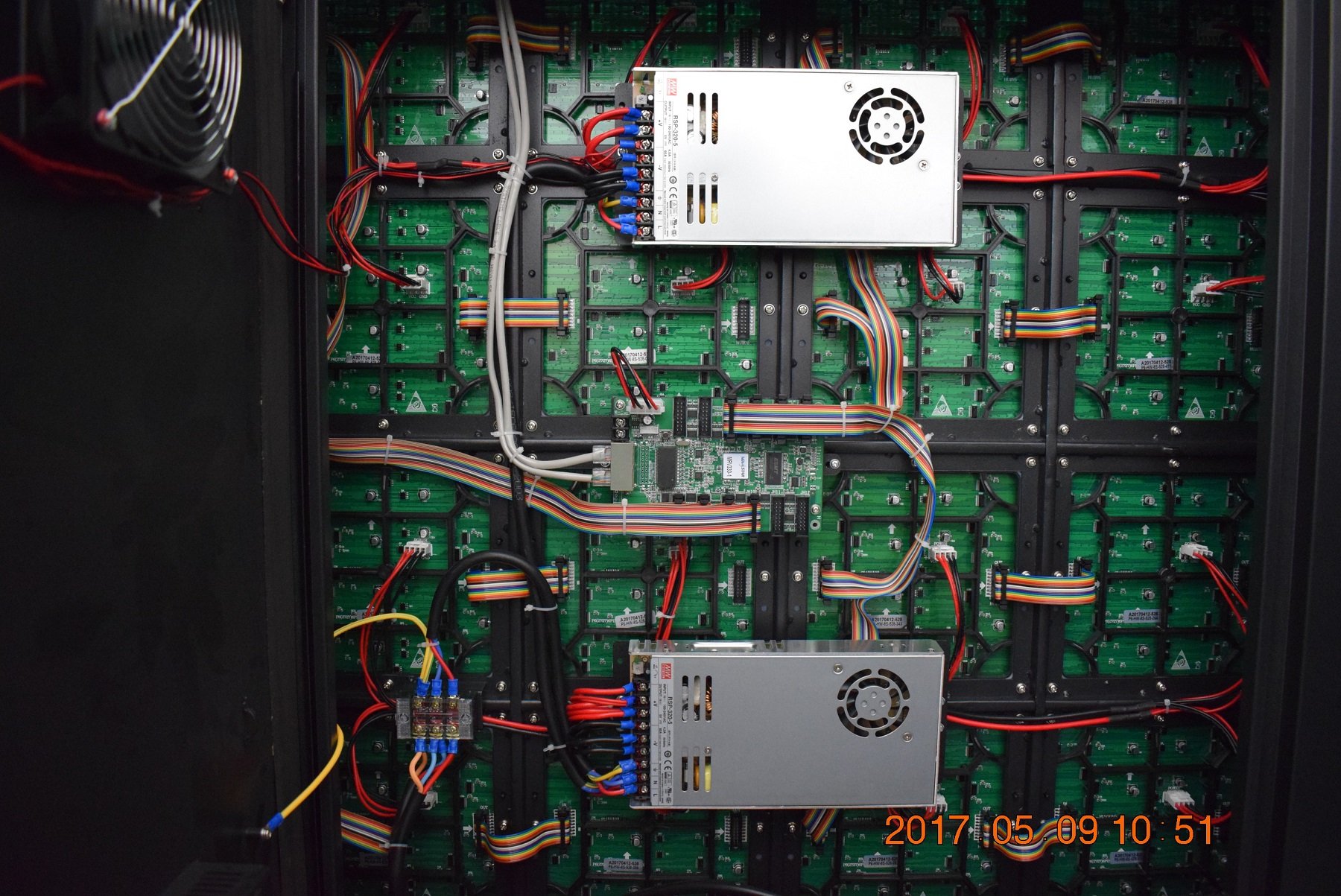 P6 Outdoor LED Screen Features
▶High definition, 27,777 pixels per square meter.
▶High brightness, could reach 7,000 CD/m2 with customized type.
▶High-quality configurations:
√The LED module adopts Nationstar brand LED, with the SMD2727 size, for a more stability quality. Drive IC is MBI5124 type, producing a higher refresh rate. PCB is made with a type of 1.6mm thickness for better ventilation during the working of the outdoor LED screen.
√Galvanized-iron waterproof cabinet with back door and cover, stainless steel location pin and connector, no problem for the LED wall screen display outdoor to be used near the sea. Besides, the waterproof aspect is much better.
√Meanwell power supplies with CE/UL/CB standards are used. Meanwell's brand is world-famous. And this could make the LED screen more stable during operation.
√All fine copper power and signal cables. The cables are very important for LED panel outdoor. Some suppliers may choose copper-clad aluminum wires to reduce costs. But this could even cause big problems like screen burning.
√Linko power and signal connectors for a more-convenient plug and unplug during installation. And the connectors are stable to support this P6 outdoor LED screen, no matter how big of the current it is.
Outdoor LED Screen Application
It is an efficient method to attract more people's eyes with an outdoor LED display screen. You could easily see them installed on the top of the building, on two sides of the street, in the park, outside the shopping mall, shop, etc. And moreover, the outdoor LED screen is installed on the truck also, and the ads could be spread around the community.
Now the cost of an outdoor LED screen is lower than that before. If you don't own your LED display screen, it is time to get one to stand out, to be seen.