Outdoor LED Video Display Overview
There are many types of outdoor LED video display board, including PH4, PH5, PH6, PH8, PH10. These are common types used for fixed LED display projects mainly. We could treat them high resolution LED display compared to the types several years ago, mainly PH16 or PH20. If you are looking to get an outdoor LED video display to show static photos most of the time, then you need to consider small pixel pitch types like P4, P5, P6.
For instance, the resolution of the P6 type is 27,777 dots per square meter, much higher than that of P8 and P10. P6 outdoor LED display has become a hot type among clients, and the quantity is still increasing. In order that clients could improve ROI in their market, we keep top quality P6 outdoor LED displays for sale all the time. The configurations are as follows: SMD2727, Nationstar LED, MBI5124 IC, more than 6,500 CD/m2, galvanized iron waterproof cabinet with back door and cover, 768x768mm LED panel size, Meanwell power supply with CE/UL/CB standard, Linko power and signal connector with CE/UL, stainless steel location pin and connector screws, could be installed even near the sea.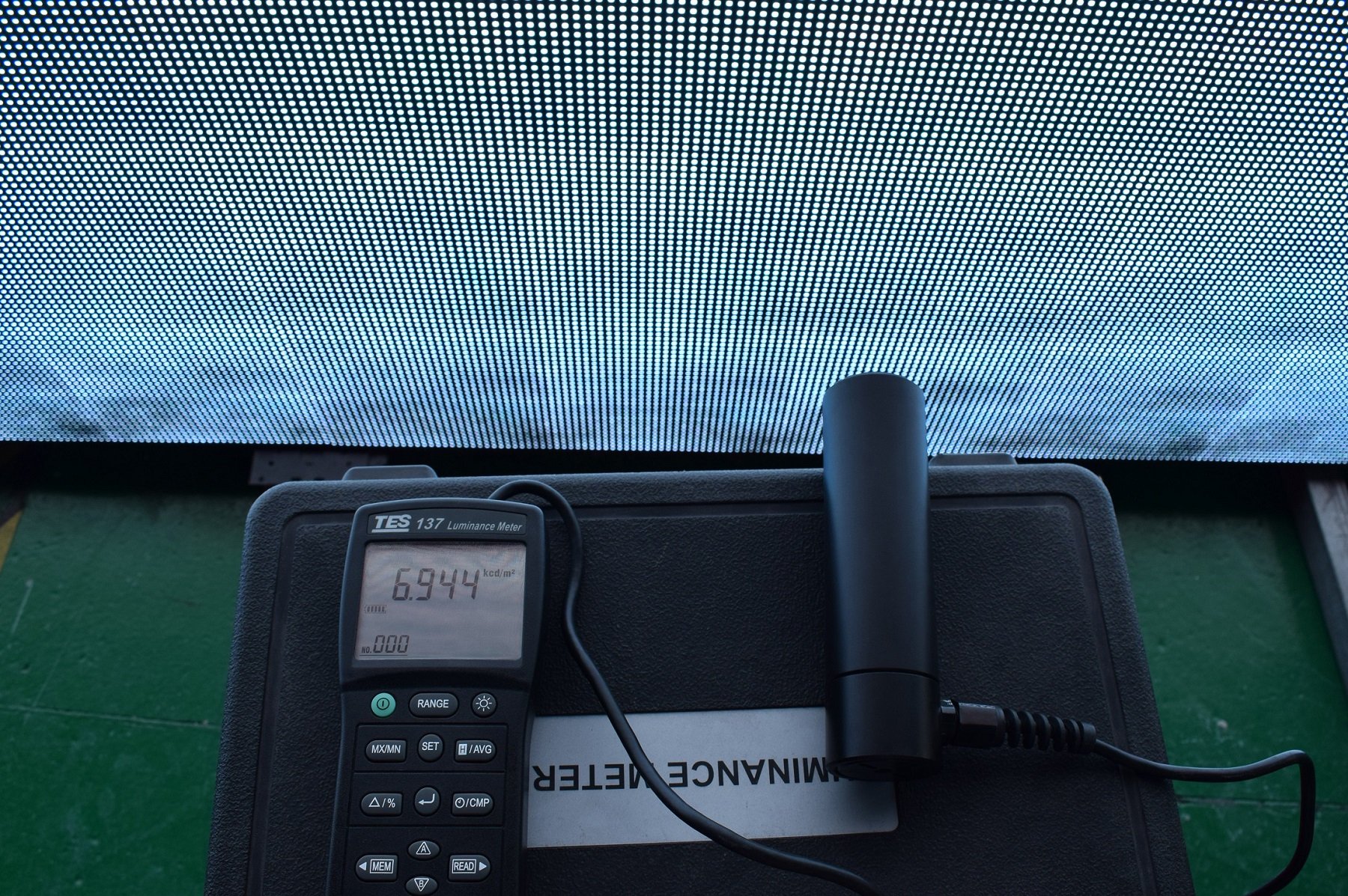 You may be curious about how to make LED display. Although the process is not complicated, it needs engineers who have some knowledge of electronics and LED display to complete it. Some customers only import parts like LED display module, power supply, control card, etc, and assemble by themselves. This procedure could be fun. When you finish your work, you would be very proud to see how fantastic it is.
Dreamway always put the product quality into 1st place. And the team has been working hard to output stable quality products with lower prices so that clients could get more market share at the local. This is the trend in this field. To provide stable quality goods need we pay much more attention to the details that other suppliers may ignore, like cables connection, screw fixing, etc. Besides, enough-time testing and aging of outdoor LED video display before delivery are so important that it is a must-step to execute for this product. Otherwise, we dare to say clients would receive the defective products with many minor problems, like cold-soldering of LED lamps or drive IC, cable defectiveness, and so on. And most of the time, during aging, we would also make vibration tests, in case that there is insufficient solder during SMD production. This is a more direct method to test.
You would know our professionality in outdoor LED video display once there is a chance for us to start the cooperation. We have a team with more than 10 years of experience in this field. It is still not late to purchase an LED screen for your business, to stand out, to be found, to be seen, and to improve your brand name.