Outdoor Advertising LED Display
From several years ago, full color outdoor advertising LED display has become widely used to catch eyes among potential clients. One such LED display board could make you or your business be remembered easily, especially giant LED displays. This is an efficient method to increase your brand awareness.
For an outdoor advertising LED display screen, the common screen size is about 6x3 meters, around 16:9 ratio. This rate is very perfect to show, no matter for LED or LCD. Of course, there is another display scale like 4:3, with screen size 4x3 meters generally. No matter the 16:9 or 4:3 scale, this is decided by the installation area to a great extent.
Except that clients could purchase regular LED displays from us, we also provide you custom LED displays.
P6 Outdoor LED Display
Dreamway P6 outdoor LED display would be your perfect partner for outdoor LED advertising:
☛High definition, reaching to 27,777 dots per square meter, about treble higher resolution than that of P10.
☛High brightness, could be More Than 7,000 CD/m2 with custom-made type, which is no problem to be seen clearly even under strong direct sunlight.
☛High stability, with the delivery after about 100 hours aging and testing in our factory and detail inspection in and out of LED panels to make sure everything is fine.
☛High-grade configuration, with Nationstar LED, MBI5124 drive IC, 1.6 mm thickness PCB for good heat dissipation, Meanwell power supply with CE/UL/CB standard, Linko power and signal connector for convenient plug and unplug, all copper power and signal cables without the problem of a fire breakout. Brightness sensor is equipped to adjust the brightness automatically according to the outside environment. Besides, a power distribution box is added to control the whole circuit, including OBO lightning arrester to protect the outdoor advertising LED display much well.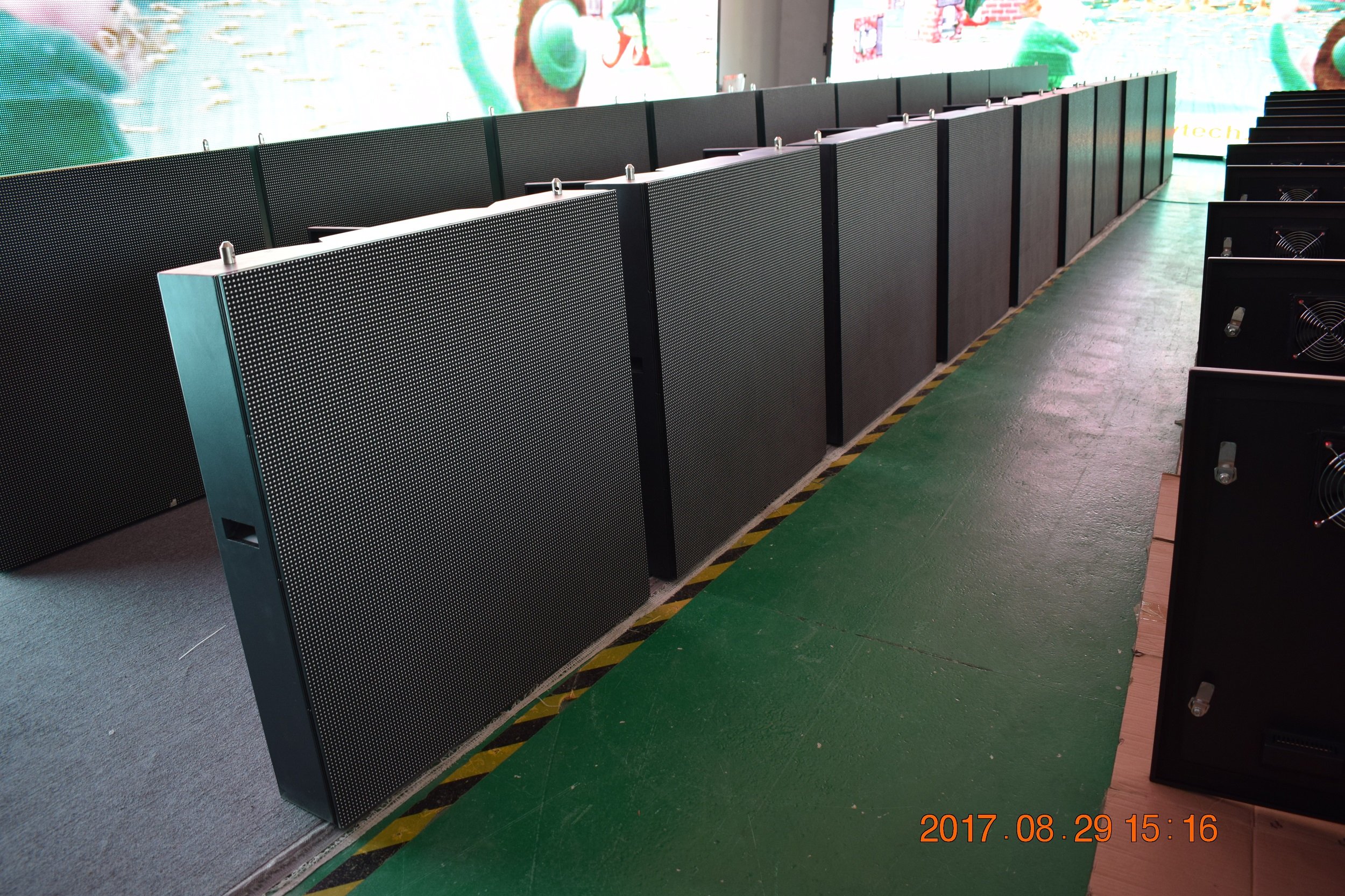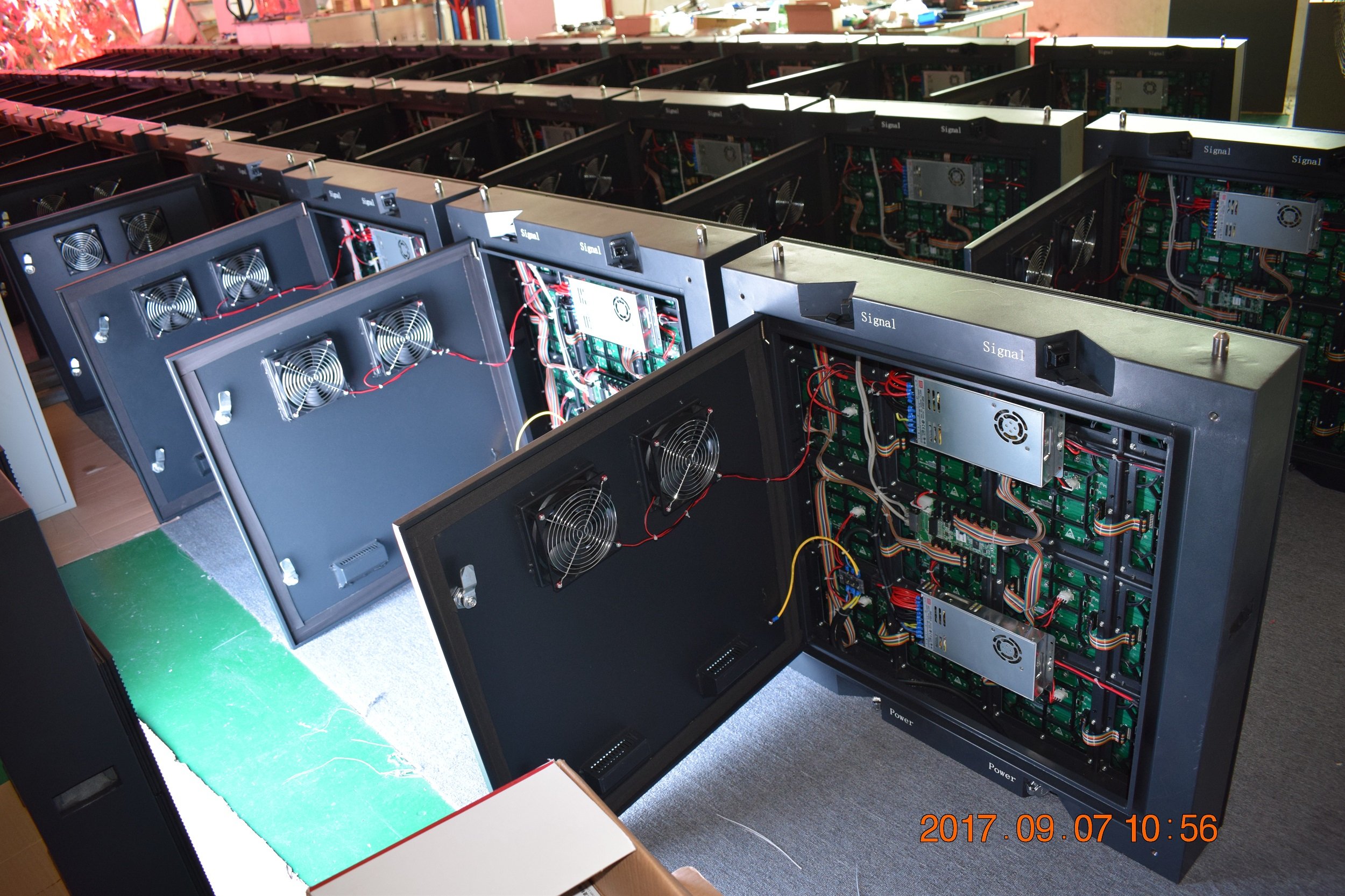 Outdoor Advertising LED Display Advantages
There are many benefits to use an outdoor LED advertising LED display screen for your business:
☛Expand customers' base. It is very eye-catching on the street for a light-emitting LED panel. When passersby look at this on the street, they would stop and take some seconds to check more details on this outdoor advertising LED display. This could enlarge your potential clients' quantity.
☛Change or update contents easily and fast. Unlike traditional poster which needs to be printed and attached with much labor, outdoor advertising LED display only needs you to click on your computer anytime and anywhere via remote control.
☛Intensify the impact among people. With vivid display color and intense luminance, it could leave an unbeatable impression to those seeing such giant LED displays with their own eyes.
☛Maintain less. Compared to traditional billboards which are easily damaged and need to be maintained all the time, LED display doesn't need clients to pay much time on this point. As it is composed of iron waterproof cabinets generally, it is strong enough to defeat bad weather.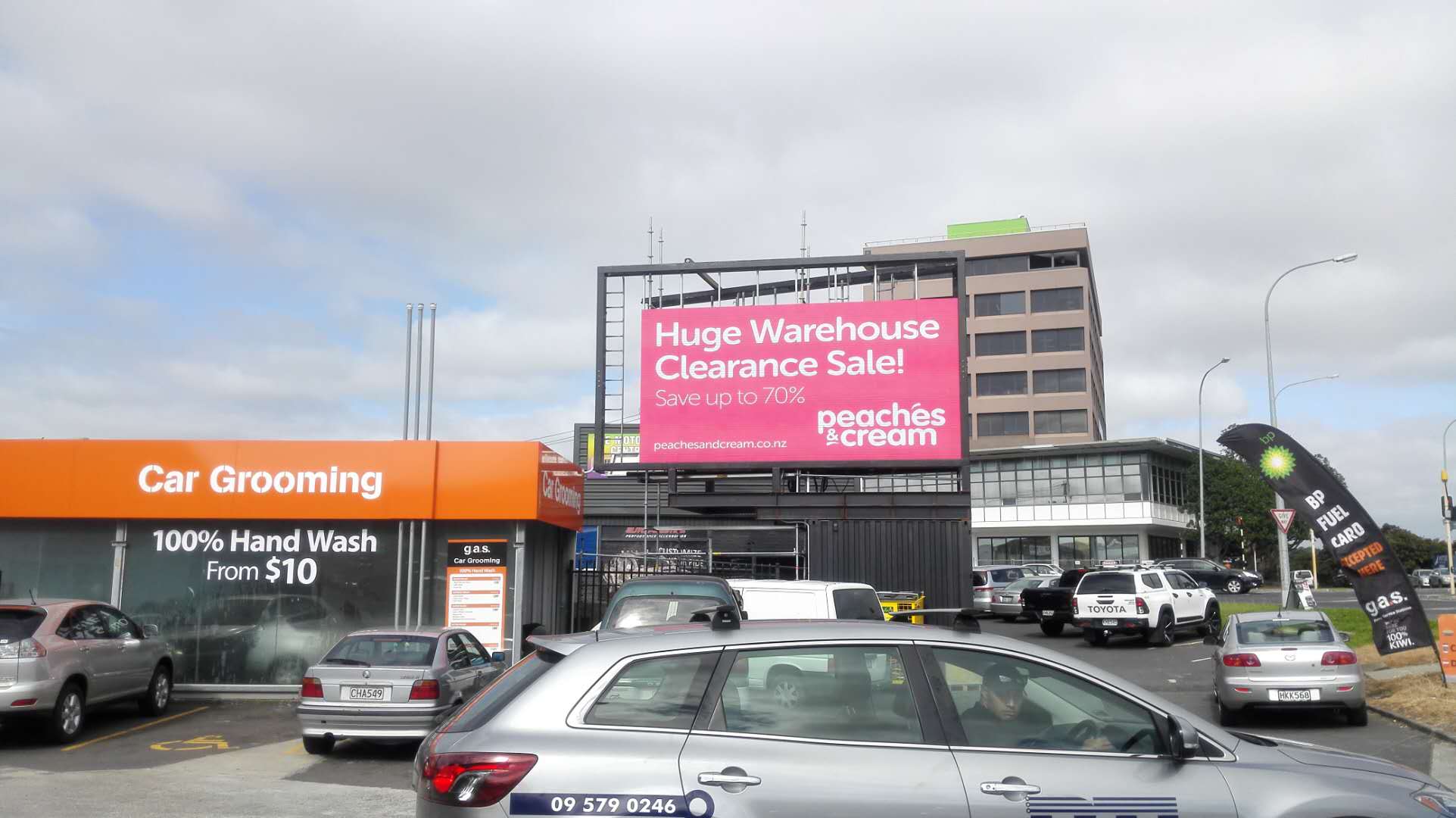 It is time for you to get a high definition outdoor LED display to advertise your brand and business.