Outdoor LED Display Board Specifications
This is P6 LED display, with W 3.84 x H 2.304 m screen size, W 640 x H 384 pixels. This outdoor LED display board is custom-made, with W 384 x H 576 mm LED panel size (27.25" diagonal size), which was designed for the India market. Each cabinet is composed with 6 pcs P6 LED display modules, made with SMD2727, Nationstar LED, 1.6mm thickness PCB, about 6,500 nits by testing with luminance colorimeter, 1 pc power supply with 5V60A, 1 pc receiving card to support W 64 x H 96 pixels, with about 1,600 Hz refresh rate, Linko power and signal connector with CE/UL standard. The control card adopted is Linsn brand, with synchronization control method.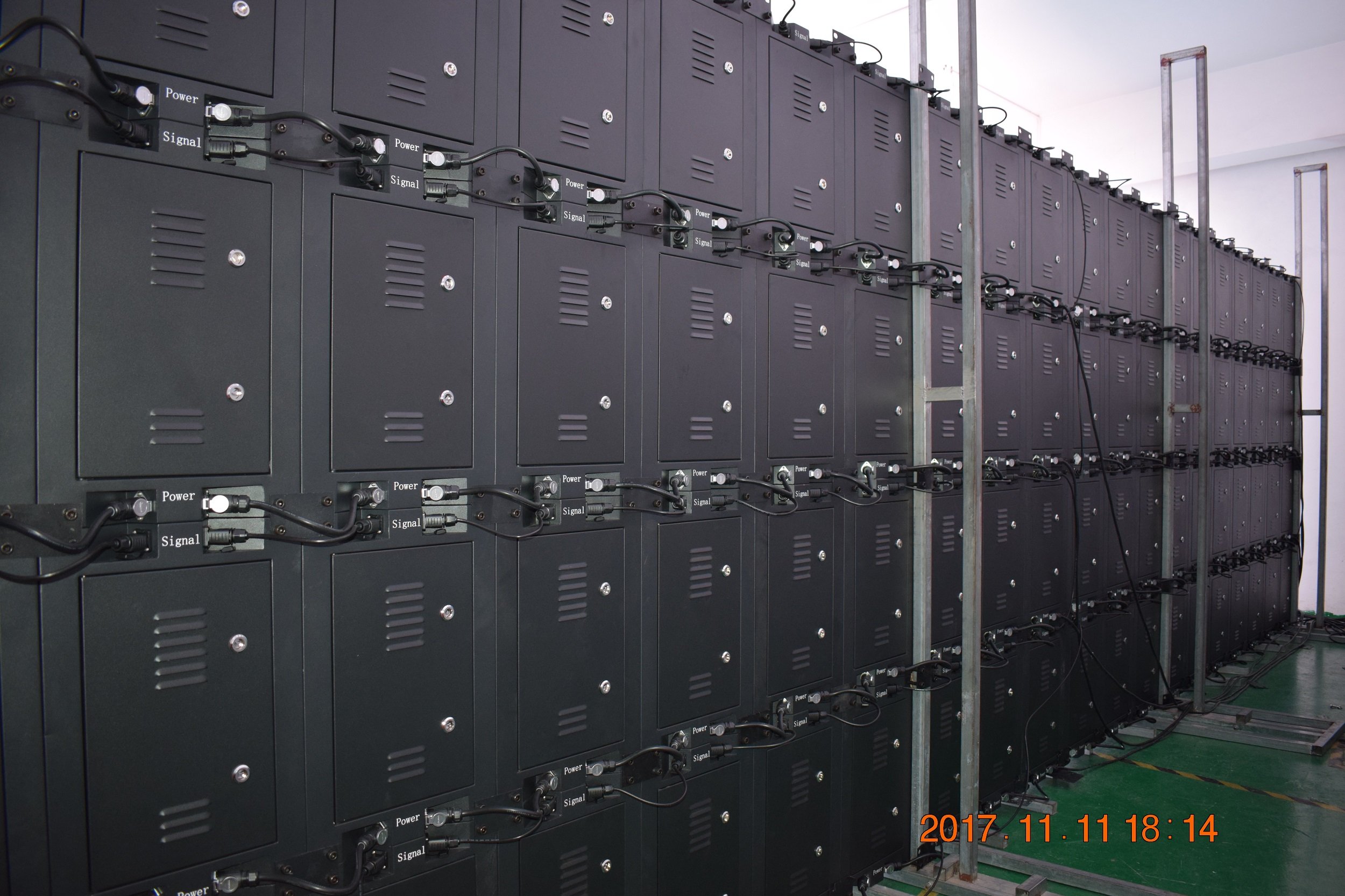 For SMD LED display, it is not only used for indoor projects, but these several years it has also replaced DIP type to be applied widely for outdoor big LED display board. Of course, the LED types are different from outdoor and indoor. The common types for outdoor advertising are SMD1921, SMD2727, SMD3535, etc, while indoor types are SMD1515, SMD2121. It is UV-proof and with high luminance for outdoor LED types.
There are some problems of outdoor LED display board and we would offer the corresponding solving methods:
•High temperature outdoor. During the operation of an outdoor LED display, it is hot in itself. If the temperature outside is very high and the display couldn't dissipate the heat well, it could bring problems to the LED screen.
☛Solution: For the countries whose temperatures are more than 30℃ most of the time, we suggest clients add air conditioner. To us, we use 1.6mm thickness PCBs of LED display modules, which is better in heat dissipation. 4 pcs cooling fans are equipped per LED panel generally for better ventilation. Power supplies whose work temperature reaching to 70℃ are used.
•Severe weather, including rain, dust, damp, lightning stroke. These are common weather met by the outdoor LED display board. This could cause a short-circuit. Even worse, the LED board could be on a fire, which is a big problem then.
☛Solution: The LED panel we make is outdoor waterproof with IP65 protection grade, with back door and cover. This could prevent rain from damaging the LED screen at a degree. All of our outdoor LED display modules are painted with conformal coating, which is with the function of dampproof, salt-spray proof, mould proof. For the lightning stroke problem, clients could add an OBO lightning arrester at the local, or you could choose to purchase a power box from us equipped with an OBO lightning arrester inside. It would be more convenient to operate after you get the outdoor LED display board with the power box equipped.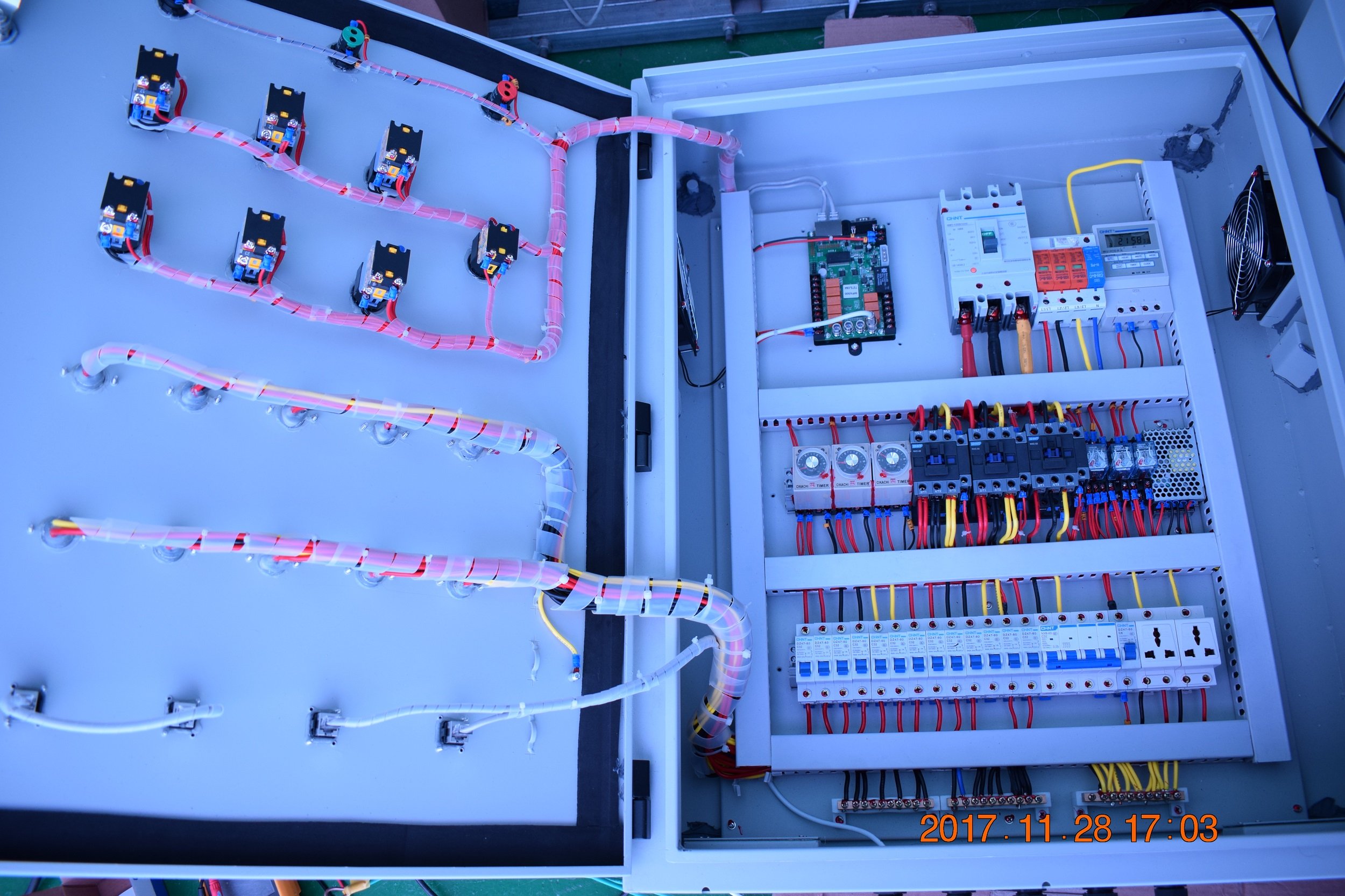 After learning the above, please drop us a message or send an email if you would like to get some more knowledge of outdoor LED display board.