Taxi Top Advertising Overview
Taxi top LED display is one method of advertising on taxi tops. It could bring higher advertising benefits than other methods like billboards or bus advertising. When a taxi is running on the street, a taxi topper could bring more attention to passers-by. It could show static images, videos, messages, graphics, etc, and pass efficient content to more people. One ad could display many times a day, in order to leave more impressions to potential clients.
Taxi Top LED Display with Energy-Saving
There are many different types of taxi LED display in the market, like P5, P4, P3. Here I would like to introduce our P5 type, energy-saving taxi top LED display.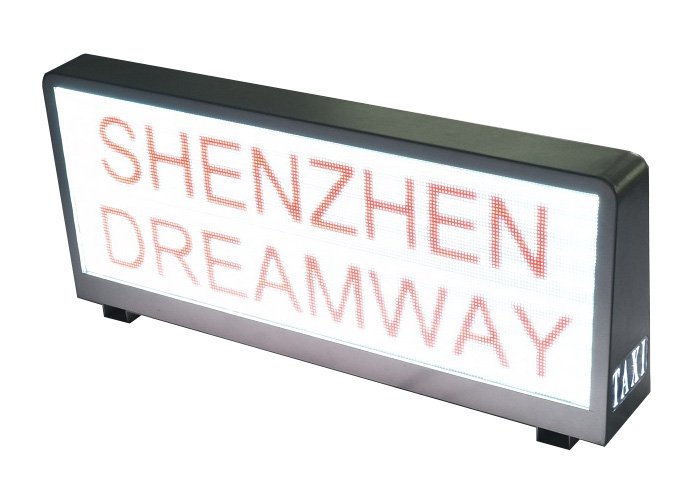 For the P5 taxi LED display with energy-saving, the max. current is only about 22 Amp per unit. This is much lower than the normal type with about 67 Amp. It is two-sided, with each side W 960 x H 320 mm screen size, W 192 x H 64 pixels. The thickest width is 16 cm only, beautiful design. The cabinet is made of aluminum material with galvanized iron bases, no problem at all even the taxi is running on the bumpy road all the time. And PC solid sheet is used on the two sides to protect the LED display in a better way. This material is better than acrylic glass. The LED is Nationstar Gold wire, the top quality material in this field. The brightness is with about 5,500 nits by testing with a luminance colorimeter. Each taxi LED display weighs about 26 kg/pc. It is equipped with time relay, whose function is to turn on the taxi top equipment after some minutes when the taxi engine is on. This could protect the taxi top LED display from damage, as the current is the biggest at the moment to turn on the engine. Except for this, the Dreamway taxi top is also specially designed with a temperature controller. This could control the cooling fan inside the LED display to turn on and off at a specific temperature.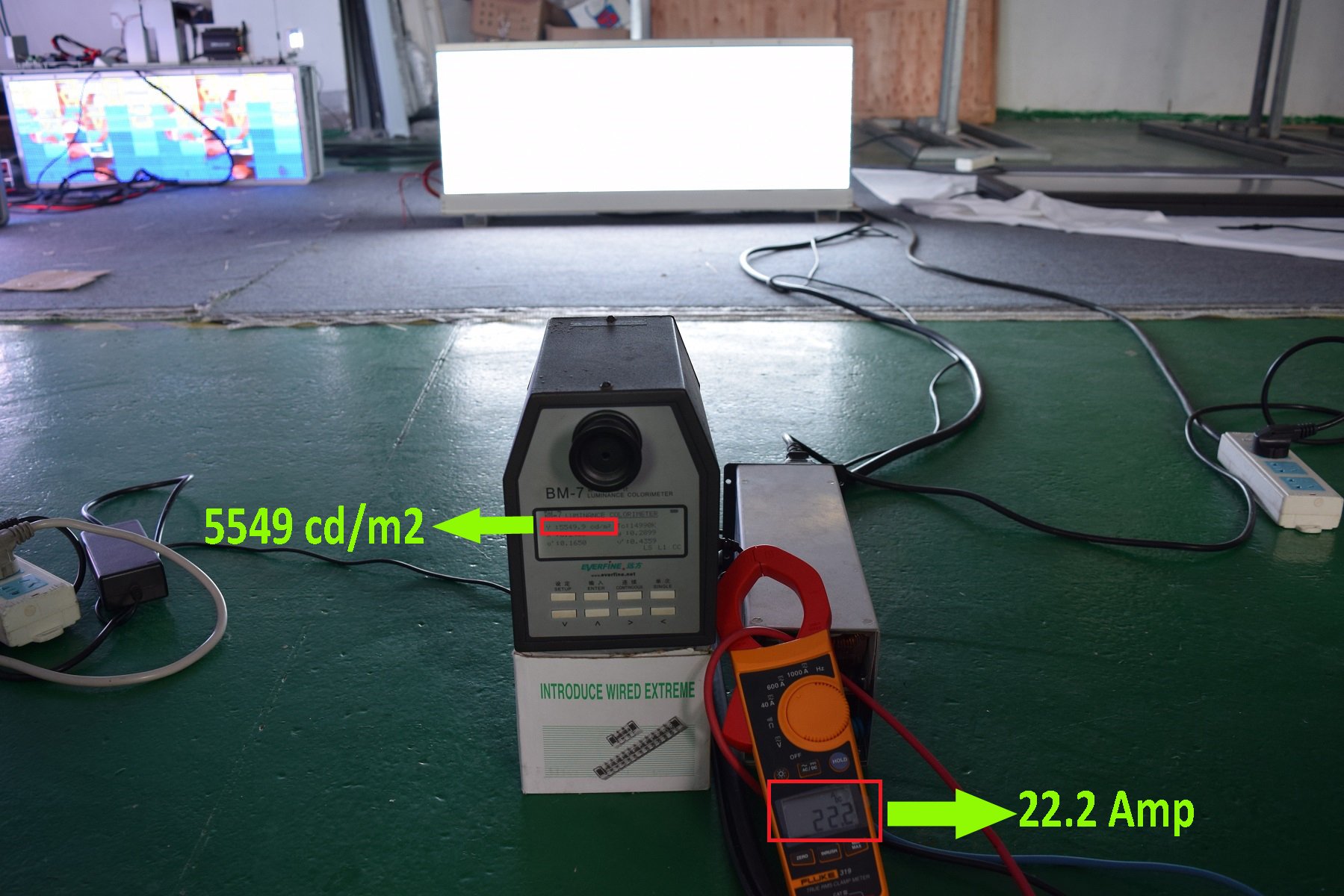 Dreamway taxi top LED display could be controlled by 4G/WIFI/USB. And no matter where you are, you could send the contents via the specific platform to all of your taxi LED displays via your cellphone, once there is the 4G signal of the LED displays. The brightness sensor could be added to adjust the brightness automatically according to the outside environment. Besides, GPS location-ads could be achieved. That means the taxi topper LED display could display the specific ads when the taxi is running near to that location, for instance, it could show ads of KFC when the taxi runs near to KFC, and ads of McDonald when it gets near to McDonald.
If you are looking for an advertising tool to increase your brand visibility, then maybe you could consider such a taxi top LED display as a channel to make it. Dreamway could be your reliable partner to offer you professional solutions on the taxi top.