Digital Taxi Tops Advertising
Digital taxi top advertising has become more and more common in some countries like the USA, Mexico, Canada, Brazil, etc. It could bring much more attention than other advertising methods. As a result, it could bring clients more benefits.
Digital taxi tops may be considered as an LCD type, with its ultra-high-resolution. But compared with LCD, LED is with much higher brightness, and it could be seen outdoor. For our taxi top LED screen, its brightness is more than 5,500 nits. This level is no problem to be used for the outdoor environment. Except for this, here are some other features of our taxi top digital signage:
•Video play. Our digital taxi tops could not only show static photos, graphics, texts, but also play videos like MP4 format.
•IP65 protection grade. The LED lamp used is UV protection. And the whole LED panel design is IP65, with PC solid sheets to cover at the two sides to re-protect.
•Thin but strong design. The enclosure is specially designed according to the aesthetics and also the real application. As we know, the taxi is not so big and always running. This decides that the digital taxi top LED screen needs to be small. The thickness width of our taxi top is only 16 cm. And it is ladder shape. The thinnest width is only 8 cm. So the appearance looks nice. For the safety problem, we use galvanized iron bases, which are not easy to be broken and make sure taxis could run on bumpy roads without any problem.
•4G/USB control. Now the main telecommunication method is 4G. For Dreamway digital taxi advertising, it is also controlled by 4G. Clients could operate anytime, anywhere once there is a 4G signal of the taxi top LED screens. For example, if the taxi top is in the USA, and the client is now in China. He wants to change the contents to the taxi LED display. Then what he needs to do is to sign on the platform, and choose the specific digital taxi tops and click "Send". He could even operate only with one click. This is also called cluster management. And it could save much time than to send one by one. This is suitable for many taxi toppers. If there is only 1 unit taxi top LED screen needing to be operated, then you could also use USB if you are near to the screen. Both ways are available.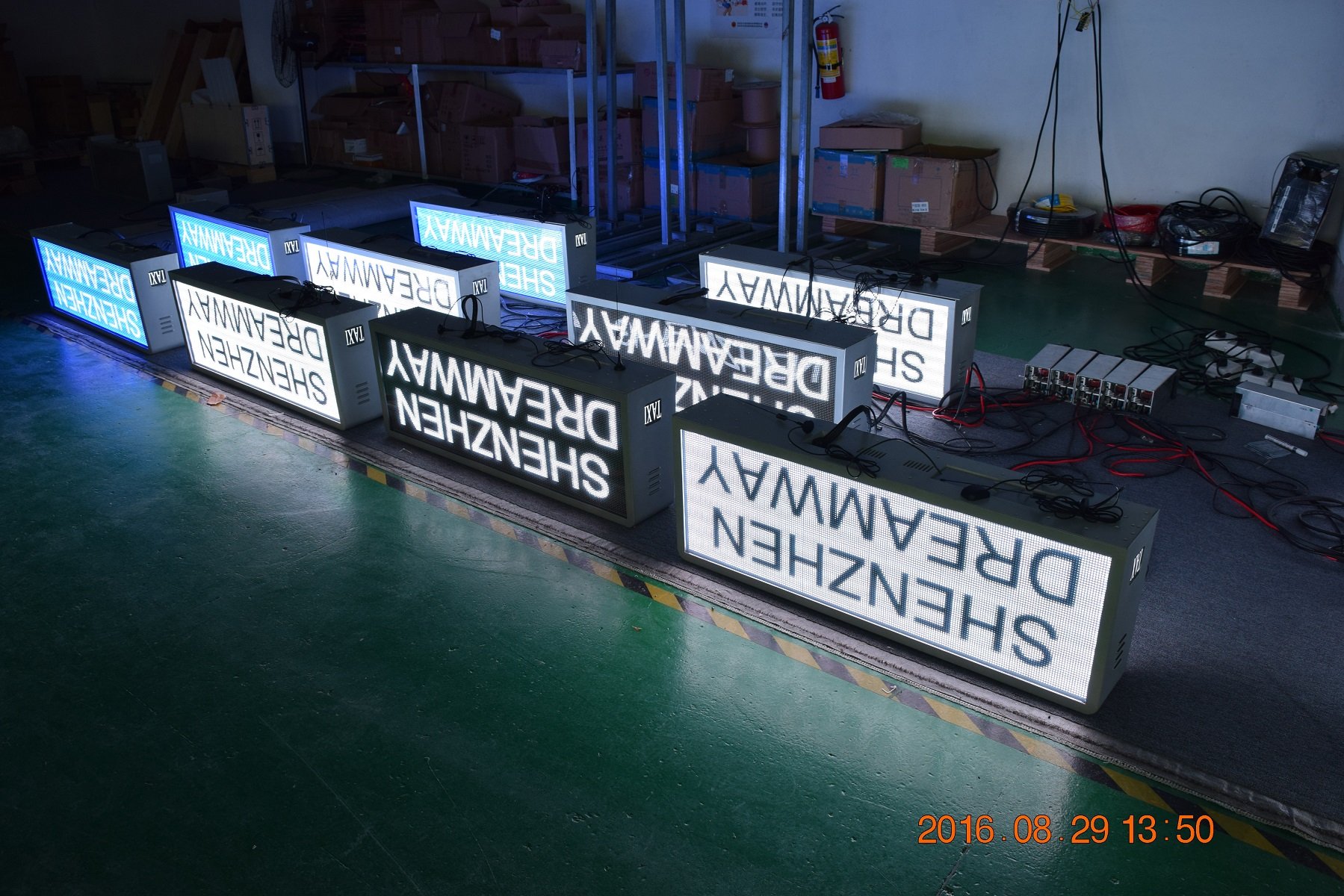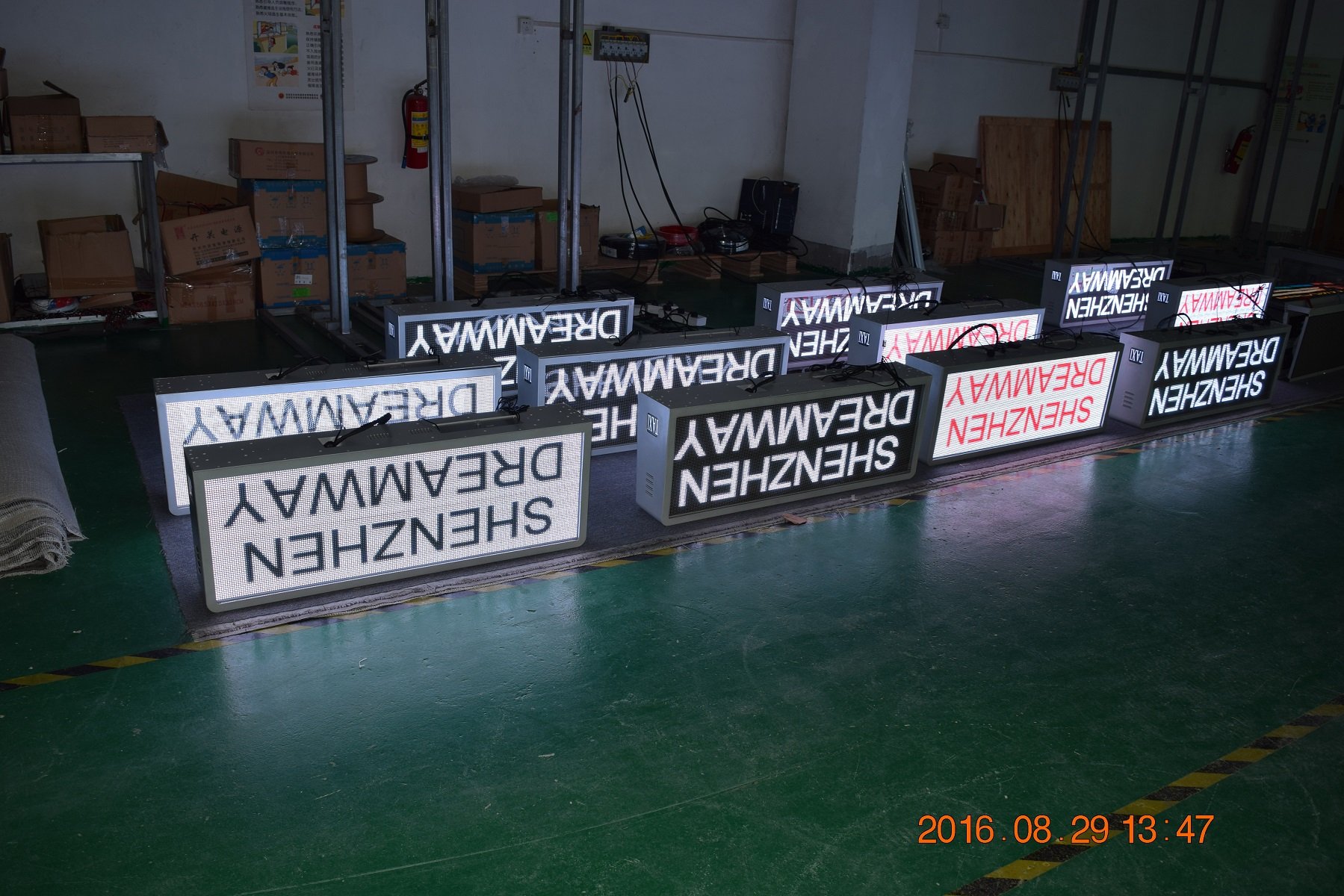 Dreamway digital taxi tops available type is PH5. And PH4 or PH3 types could be made according to the requirement. For PH4, its resolution is higher than that of PH5, while PH3 is the highest among these three types. We put many details of this taxi top into consideration. So our product is with stable quality and user-friendly operation. It could bring you many more benefits than what you expect.
Welcome to consult more details about our digital taxi tops.