Taxi LED Advertising on Taxi Roof
Nowadays, there are more and more advertising channels. Taxi LED display advertising is one of these methods. According to research, LED taxi display advertising on taxi top could bring much higher effects than other advertising channels, like bus advertising, traditional billboards. Indeed, it is very eye-casting for people to see a taxi with an LED display showing vivid ads and passing by. Such taxi LED advertising could absolutely leave a deep impression among them. And it could also expand your potential clients' base. As a result, it could bring you more success in your business in a good way.
Dreamway Taxi LED Display Features
Dreamway has been engaged in the research and development of LED taxi displays for more than 6 years. So far, the common type made is a 5mm pixel pitch.
☛Standard size. The standard screen size of the P5 type is W 960 x H 320 mm, with the resolution W 192 x H 64 pixels. This is one side, and it is two sides to this taxi media.
☛Beautiful shape. The new-look of our taxi topper is with nice shape. Even the thickness width is only 16 cm. Thin, but strong structure. It is a little like a ladder.
☛Remote control anytime, anywhere. For our taxi LED display, it is equipped with an Android control card, which supports 4G/WIFI/USB control. There is a platform to support clients sending contents to the LED taxi displays no matter where they are, as long as there is a 4G signal of the taxi tops. And clients could use their cellphone to operate it. This could be also regarded as cluster management. It takes much less time and cost to manage for a batch quantity like 100 or 500 units. You just choose All and click Send. Then the contents could be sent to all the taxi tops at the same time.
☛Stable and safe. Raw materials used for LED taxi display is high and stable quality. For example, Nationstar LED with Gold or copper wire to make sure more than 5,500 nits brightness, galvanized iron bases for the taxi to run even on bumpy roads, PC solid sheets on the two sides to protect LED from damage, time relay to turn on the taxi top LED display after several minutes when the engine is on, screw fixing agent to add on screws to avoid cables loosening, etc. All these details could make sure taxis running in a safe way. This is the most important for this product.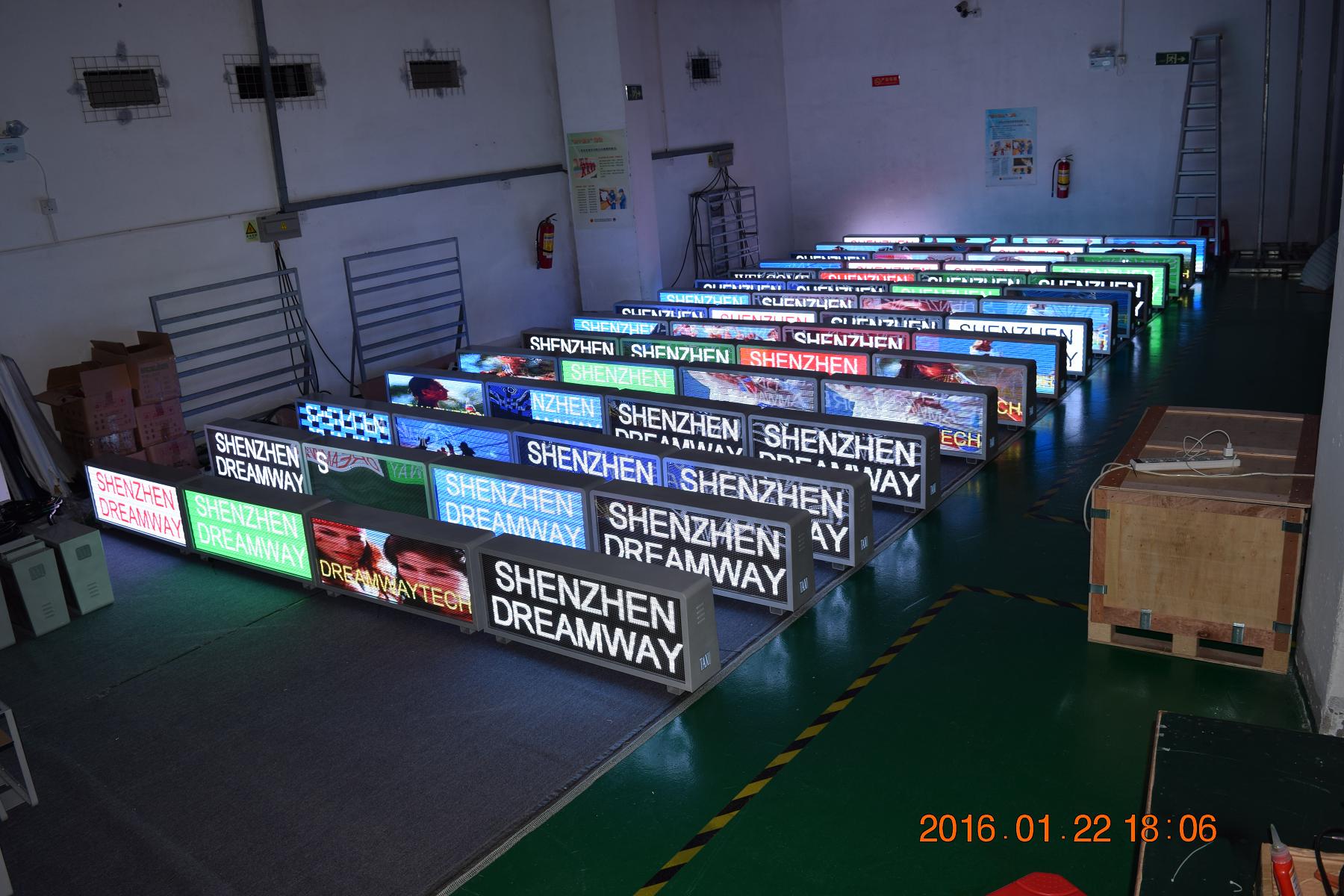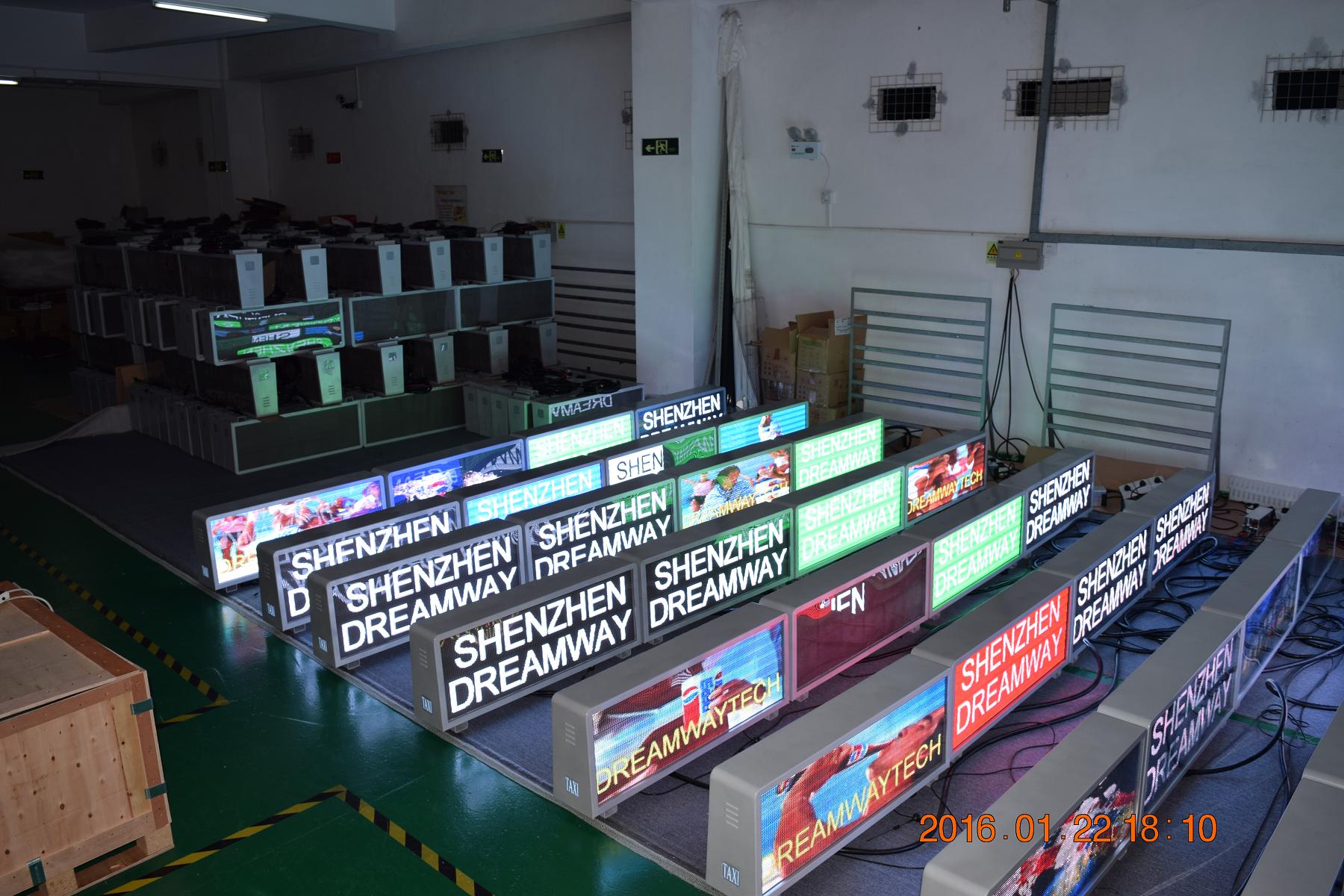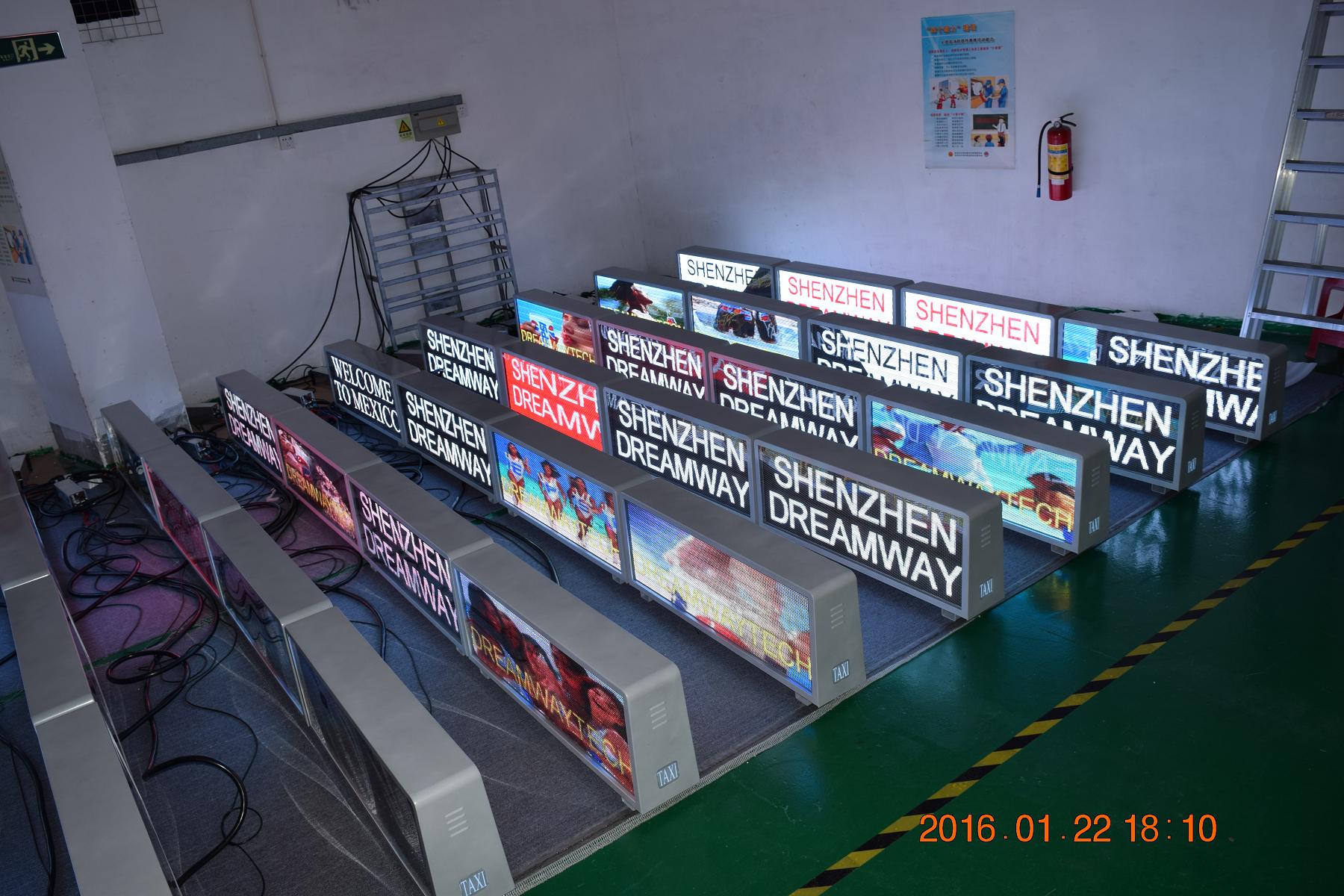 Taxi LED Display Advantages
Via the taxi topper LED display, you could advertise either for your brand or for your sales promotion, etc. With this small taxi media, you could make the most of it for you. No doubt, it could return back to you with a higher benefit than what you have invested. You could expect this in only 1 year, or maybe in a shorter time.
Dreamway could be your professional provider of taxi LED display advertising.